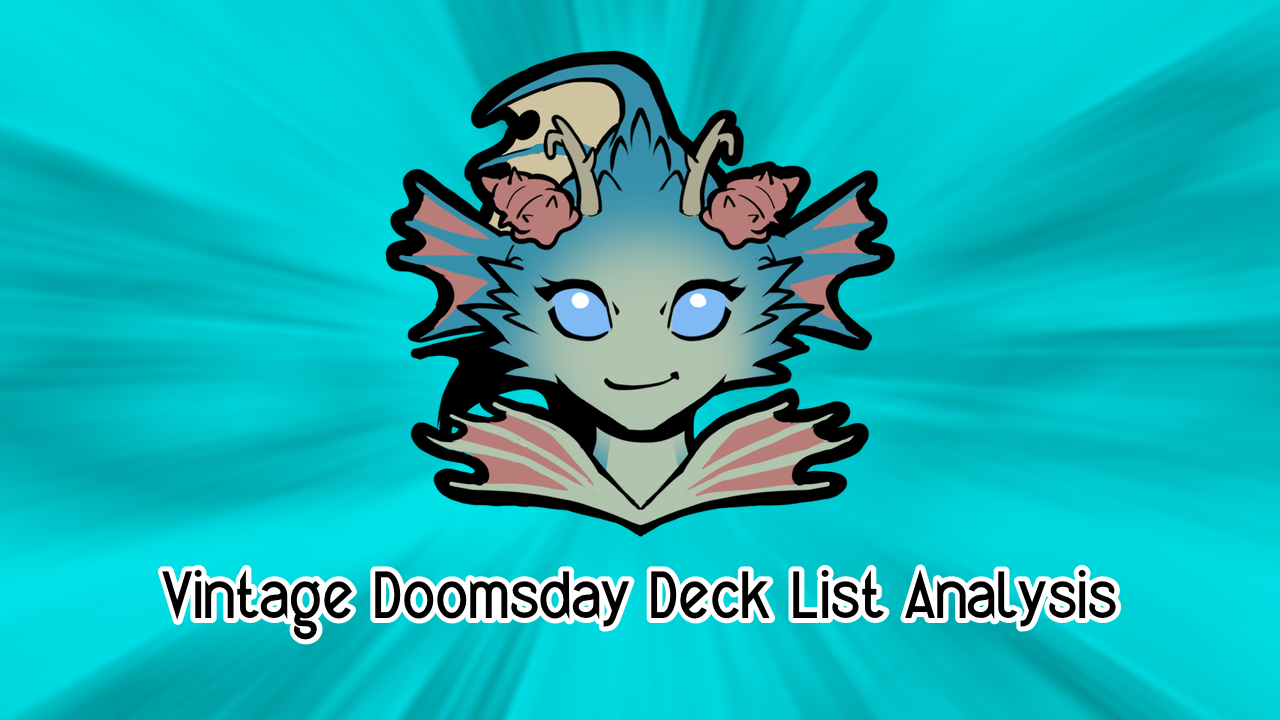 Vintage Doomsday Deck List Analysis for 2021.10.16-17
Another week with five lists, but we have some interesting things going on here.
Saturday Challenge
Sunday Challenge
Core and Differences
Core
XShockWaveX (8th Place) Differences
onewaygarden (23rd Place) Differences
revenantkioku (8th Place) Differences
musasabi (25th Place) Differences
SingPanMan (32nd Place) Differences
Total Differences
Thoughts
Even though we have a 55 card Core, it has been a while since everyone had entirely different sideboards.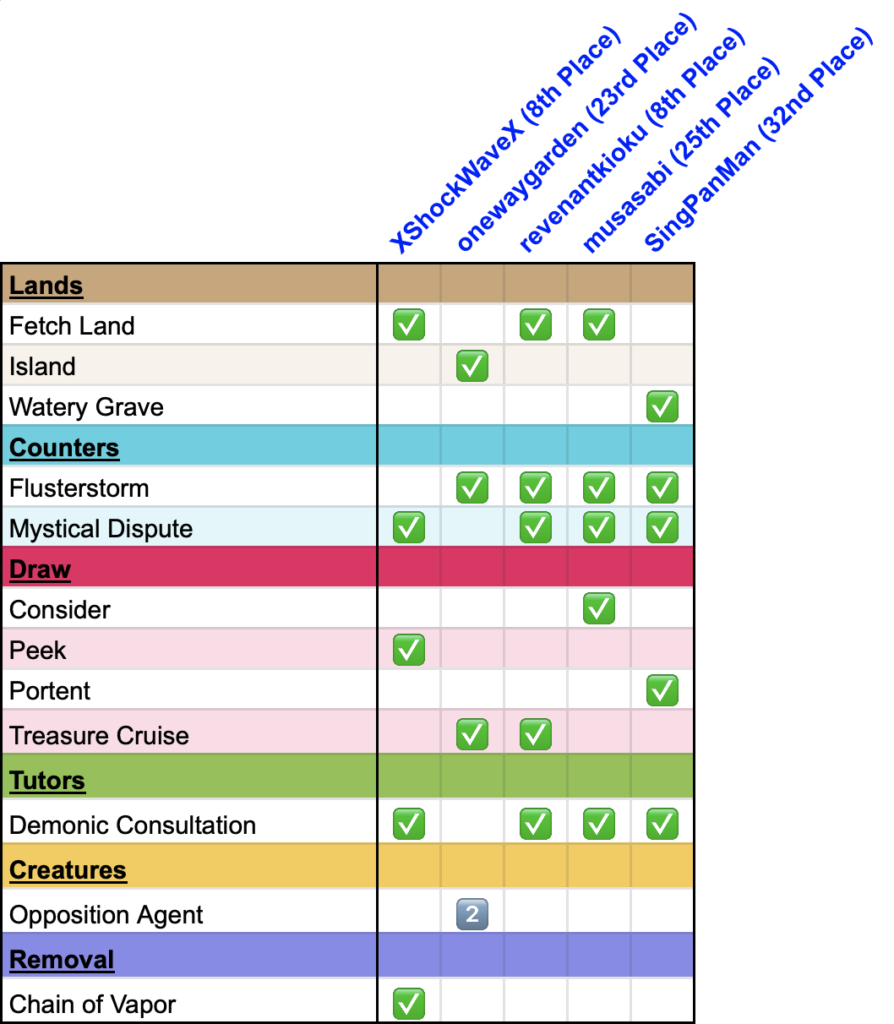 The mains are honestly not that different this time. As you can see, onewaygarden registered a list similar to Clone9's. No idea if this is an alt or just someone who took the list and ran with it. XShockWaveX chose Chain of Vapor over an extra counterspell, but the rest is fairly standard. Even SingPanMan running Watery Grave.

onewaygarden is again very similar to what Clone9 had been running. SingPanMan tried out Hullbreacher but said it should have been Opposition Agent. Worth trying, at least. I also like the Echoing Truth as it can deal with lots of permanents, including the Construct tokens made by Urza's Saga.
So the thing you may notice that sticks out is my playset of Thing in the Ice. I'll be honest, this wasn't completely my idea. I ran across this tweet from the newly crowned World Champion, Yuta Takahashi.
Doomsday would never play Tarmogoyf, but we sure could use Thing in the Ice. It protec, it attac, it send creatues bac, as the old meme would go. So I gave it a try.
I was impressed.
Really impressed. It bought time when I wanted it to, and it won a few games. We've tried many creatures in Doomsday, but to be fair we do not win by damage. In general. But most Vintage decks damage themselves enough that a flipped Thing can be a two, or even one, turn clock. Thanks, Mana Crypt.
---
If you enjoy these articles, consider supporting me on Patreon. Or how about a tip via Paypal? Thanks, and good luck to everyone playing this weekend! I love you.