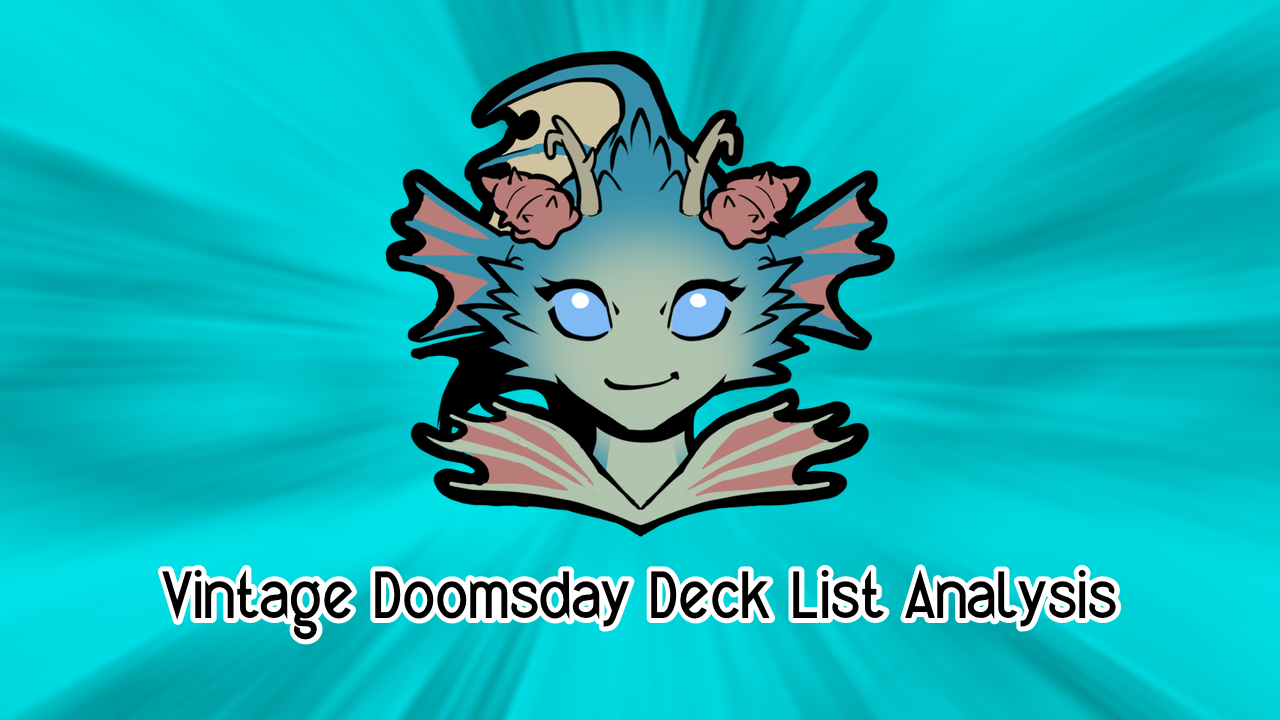 Vintage Doomsday Deck List Analysis for 2021.10.09-10
Five Doomsdays decks this week! And the winner of the Saturday Challenge!
Saturday Challenge
Sunday Challenge
Core and Differences
Core
01 Clone9 (1st Place) Differences
02 Thiim (6th Place) Differences
03 _INF_ (13th Place) Differences
04 MaxMagicer (14th Place) Differences
05 _INF_ (22nd Place) Differences
Total Differences
Thoughts
I criticized Clone9's list quite a bit over the past two weeks, but hey, big congrats to them for winning Saturday's challenge! It's always better to play than to analyze. Pretty sure Benjamin Franklin said that.
INF played the same main in both challenges, so we can ignore that. Watery Grave isn't showing up as much as of late, and I would say the many Wasteland decks out there make that an understandable choice. Thiim's choice of two copies of Spell Pierce is interesting. Flusterstorm is probably wanted more often than not, but it is capable of taking care of things Flusterstorm can't touch. I'm just not entirely sure if that's the meta we are in right now.
That said, Clone9 did well and this does show that we might not need Demonic Consultation. I'd still cut Necropotence first. Other than that, the interesting thing here is Thiim's decision to play Spell Pierce over Flusterstorm. Like Clone9's removal of Consultation, I don't get it. Sure, Pierce is live against Shops and in a few rare situations when you want to nail a Planeswalker or Enchantment. But we are not in a four Narset or Karn world. I would love to hear the thoughts behind this. Again, there are metas where this is right, but now is not the time.
There are many different sideboard choices this week. Clone9 decided to go all in on Tormod's Crypt and a Nihil Spellbomb. Thiim added some Ravenous Traps and a Relic of Progenitus. All these are a bit slower than Leyline of the Void, but come with their individual benefits. But it's not as if we are playing Urza's Saga. Again, I'm at a bit of a loss. The rest of the sideboards are fairly standard, except for a Karakas in Thiim's sideboard. I assume this comes in against Jeskai decks with Lavinia, Azorius Renegade, and can help against Leovold, Emissary of Trest in a pinch. Once again, I feel like a broken record this week and am not sure if that is what we Doomsday players want.
If you enjoy these articles, consider supporting me on Patreon. Or how about a tip via Paypal? Thanks, and good luck to everyone playing this weekend! I love you.