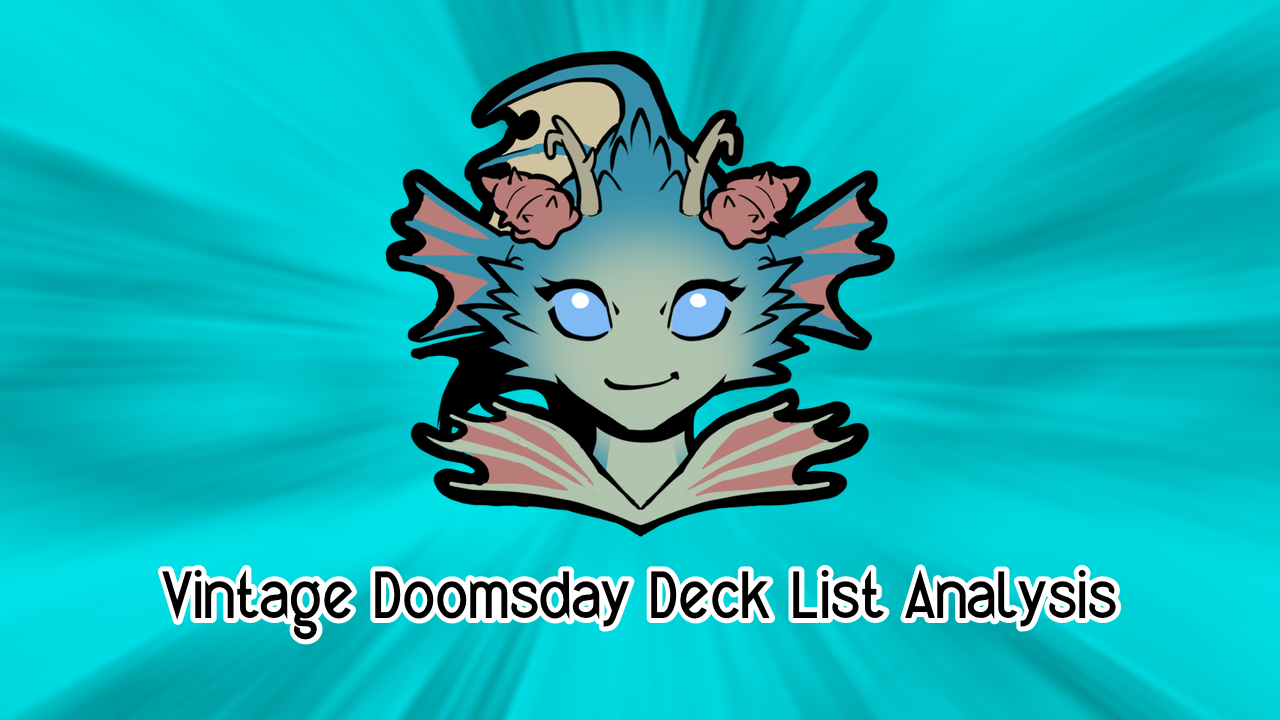 Vintage Doomsday Deck List Analysis for 2021.09.18-19
Two decks this week. Blame me for getting 33rd and not 32nd. Sorry. But, well, since I was the only Doomsday Player on Sunday heck, I'll throw my list into the mix. Three decks!
In fact! If you play Doomsday in a Challenge and do not hit top 32, hit me up with the decklist so I can put it into the data.
Saturday Challenge
Sunday Challenge
Core and Differences
Core
MaxMagicer (22nd Place) Differences
_INF_ (25th Place) Differences
revenantkioku (33rd Place) Differences
Total Differences
Thoughts
With all the Golos Shops around, you'd think Doomsday would be doing better. But there is the BUG factor, perhaps? I only faced it once in the Sunday challenge and had some bum luck. I also lost to White Hatebears playing Angel's Grace, so, Garfield help us all.

Mostly normal main decks, although I am starting to like Pact of Negation. Well. In theory? I have never actually needed it, but often put it in piles in place of Flusterstorm. I wouldn't have needed Flusterstorm either in those cases, but having Pact let me save on mana and potentially deal with other things. Testing still needs to be done.

MaxMagicer and _INF_ have respectable and normal sideboards. I played similar to TheJigisAlway's up from last week, although less all-in on the Pithing Needle for Bazaar. I played against zero Bazaar decks and it looks like there were two in the entire event. So even though I didn't actually side in Surgical Extraction this tournament, that was the right call and seems to be such for the time being.
So where does this leave Doomsday now? I do not think Midnight Hunt gave us anything. Right now I believe it is just playing to the meta and playing well and Doomsday can have its good days and bad. Watching out for Bazaar coming back is of course something to be wary of. But with the current domination of Golos Shops, right now we just have to play the best we can.
---
If you enjoy these articles, consider supporting me on Patreon. Or how about a tip via Paypal? Thanks, and good luck to everyone playing this weekend! I love you.