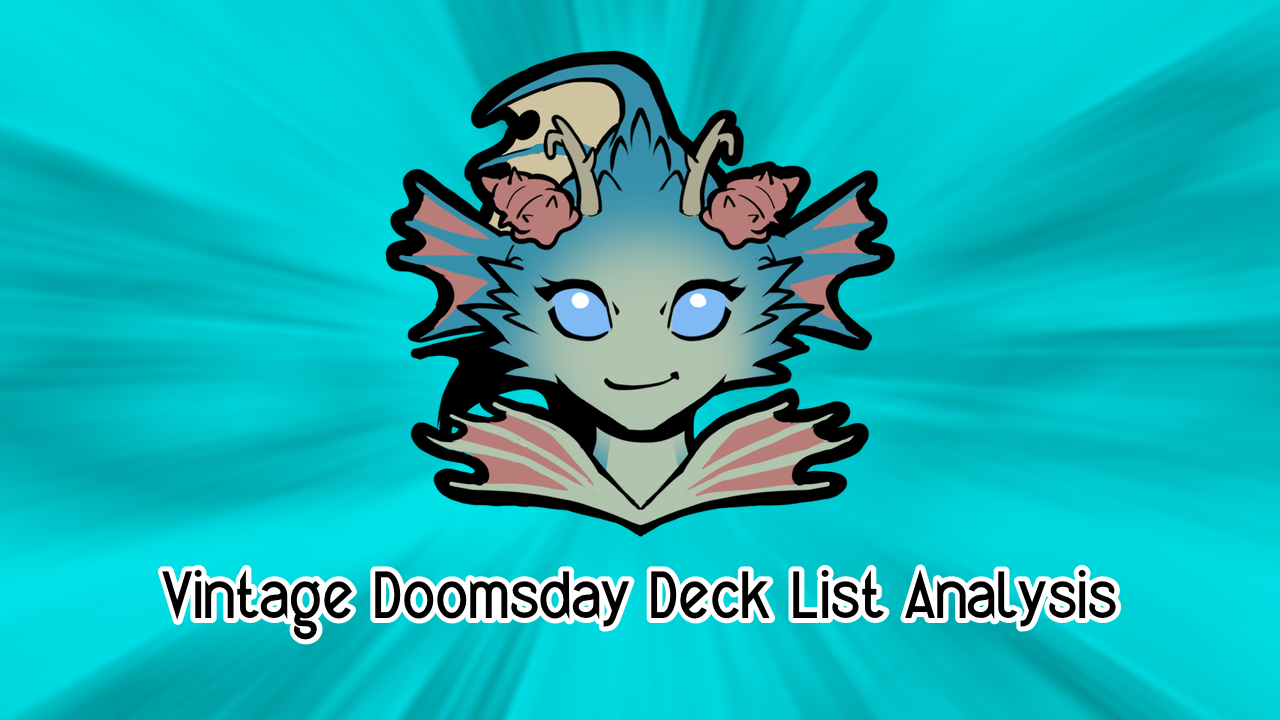 Vintage Doomsday Deck List Analysis for 2021.09.11-12
Lists have really solidified now, but sideboards are more diverse than ever. What is the key to tackling this Blue, Blue Meta?
Saturday Challenge
Sunday Challenge
League
Core and Differences
Core
IdraftTheBeatz (22nd Place) Differences
TheJigIsAlwaysup (7th Place) Differences
revenantkioku (9th Place) Differences
_INF_ (28th Place) Differences
Total Differences
Thoughts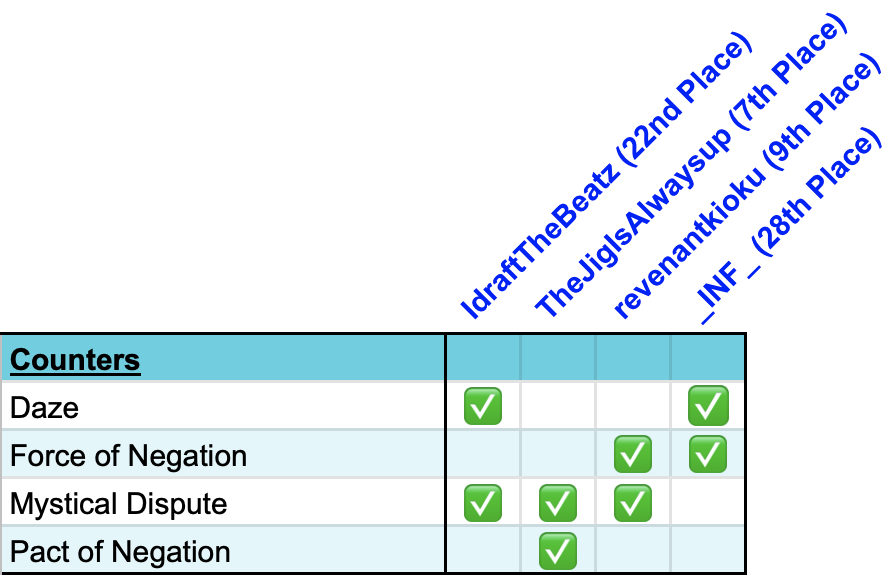 Only two cards differ per deck this week and not by that much. Everyone has seemingly agreed on Watery Grave and Treasure Cruise at the moment, which makes sense given all the BUG. We need reliable lands and card draw. The new thing we see this week is TheJigIsAlwaysup running main Pact of Negation. I played against them in the challenge and was a bit surprised by the cards they had available game two. So let's look at the sideboards.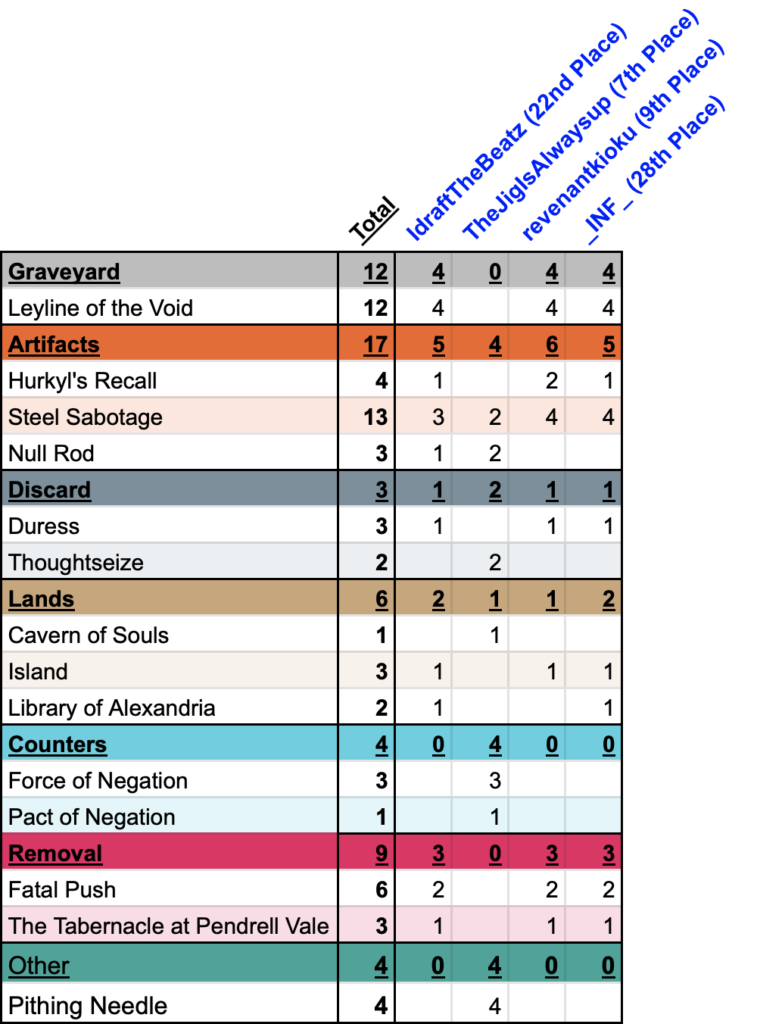 The first thing to notice is that creatures are all gone from sideboards this week. I missed Opposition Agent in the mirror, but let's be honest, most of the time I needed to be going for the win, not gotchas. IdraftTheBeatz is still on the same list from last week, and it seems to be doing well for them. I tried some slight changes with going back to Duress and Leyline of the Void, and _INF_ wasn't much different. Library of Alexandria instead of one copy of Hurkyl's Recall.
This week we have TheJigIsAlwaysup trying a different approach at siding. I spoke with them and the approach came from trying to be more like Legacy. Free cards and protection. Since Dredge is low and HollowVine and Hogaak decks are the Bazaar decks that are coming up, the full playset of Pithing Needle is there to fight those decks. Null Rod comes in for the Tinker/Paradoxical Outcome decks trying to make lots of artifact mana, and Cavern of Souls for protection. The rest is an emphasis on free or cheap interaction. Thoughtseize takes everything including the dreaded Endurance out of BUG. Force of Negation helps fight combo decks and, I assume, quick starts from Shops. Then there is Pact of Negation.
Pact of Negation has gained popularity in Legacy as a way to stop Endurance. A full playset can be found in the 75s of players looking to make a quick one-turn win against Delver decks by having the ability to hold up multiple pieces of interaction without needing those extra Blue cards for Force of Will. This was the strategy TheJigIsAlwaysup took into Vintage this past weekend and the Top 8 showing is an indication that this may be the way.
Will more players jump on Pact of Negation as we try to squeeze more out of our lists or will we find another way to attack the meta?
---
If you enjoy these articles, consider supporting me on Patreon. Or how about a tip via Paypal? Thanks, and good luck to everyone playing this weekend! I love you.