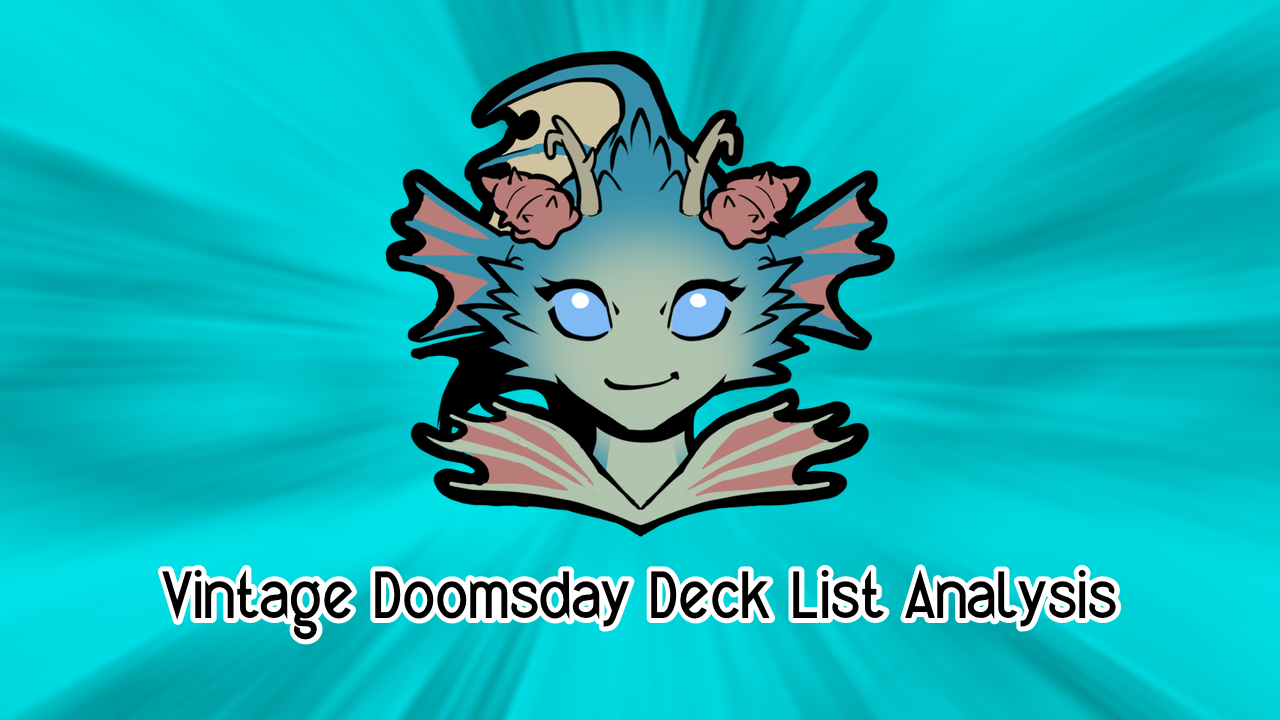 Vintage Doomsday Deck List Analysis for 2021.09.04-05
First, big congratulations to IdraftTheBeatz for winning the Qualifier, as well as showing up four times in this week's set of lists, each time with the exact same deck list. Something, something, practice over data, etc. But! We analyze these lists for the fun of it and to learn. And who doesn't like to learn?
Saturday Challenge
Sunday Challenge
Qualifier
League
Core and Differences
Core
IdraftTheBeatz (26th Place) Differences
discoverN (11th Place) Differences
revenantkioku (21st Place) Differences
sawatarix (26th Place) Differences
Total Differences
Thoughts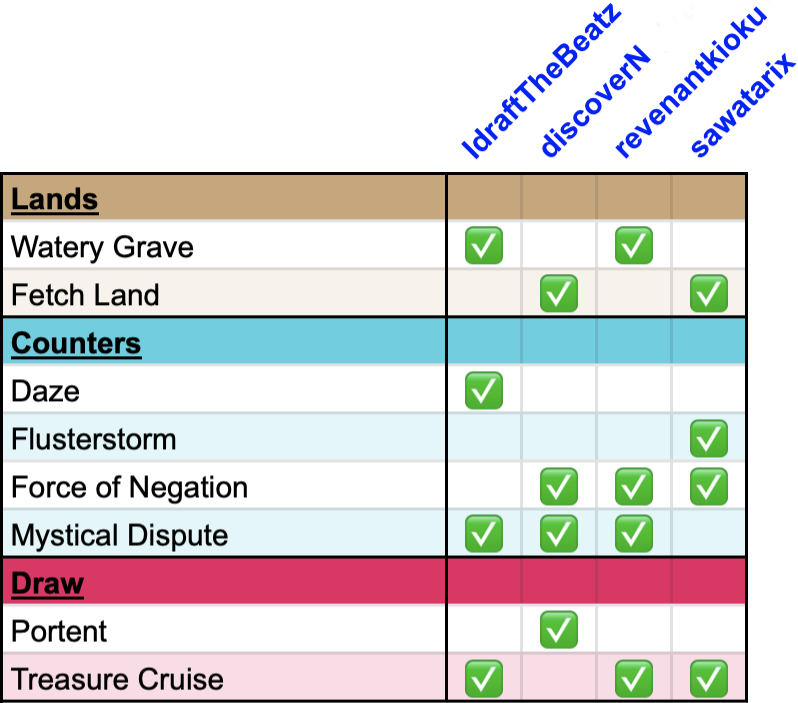 Our core is 56 Main and 5 Side this week. The Watery Grave/Fetch Land split is hardly interesting to discuss anymore. IdraftTheBeatz chose an extra Daze instead of Force of Negation. sawatarix went with a Flusterstorm instead of Mystical Dispute. Now, there are a lot of Blue decks at the moment. Along with the downward pressure on being efficient, either seems like a good choice. This mirrors the extra Daze and Flusterstorm instead of Force of Negation or Mystical Dispute we saw a few weeks back. discoverN is still on Portent, but Treasure Cruise draws three. With lots of Dreadhorde Arcanist around, drawing three is important. We're playing a resource management game more than ever.
Now Sideboards, where discoverN is trying a Volcanic Island and pair of Pyroblasts. This must be in response to the stark increase in Blue. I'm surprised he's still on Leyline of the Void, but everyone is except for me, this week. It may be the right choice. We owe it to ourselves to see how far we can stretch our sideboard, right now.
That said, Pyroblast is powerful. I'm not sure if I'd side it in in the mirror, but it's an interesting option. Legacy Doomsday is currently doing the Red "splash" for Pyroblasts due to the Delver Menace™. Vintage, of course, has other concerns. Like Bazaar decks, which have all but disappeared. I've liked Grafdigger's Cage for its flexibility versus the variety of Tinker and Arcanist decks as well. But I may be fighting on the wrong axis.
I was the only one playing Opposition Agent, and everyone else might be right. See, here's the rub. Opposition Agent is great in the mirror (which is down in numbers). Opposition Agent is a "gotcha" but "gotcha" does not win matches. Especially since we are a combo deck that does not win by getting the opponent to zero life. I like the card. Too much, maybe.
Fatal Push numbers keep climbing, and with good reason. Hurkyl's Recall hasn't completely caught on yet. But its ability to deal with the non-Shops Urza's Saga decks is valuable. (Note to self: Contact IdraftTheBeatz and ask how Null Rod has been. I'm still not sold on it.)
Will Doomsday winning the Qualifier pump up the numbers next week? Will Bazaar find a ay to fight back and come back? Is the Red Splash here to stay? Time will tell.
---
If you enjoy these articles, consider supporting me on Patreon. Or how about a tip via Paypal? Thanks, and good luck to everyone playing this weekend! I love you.