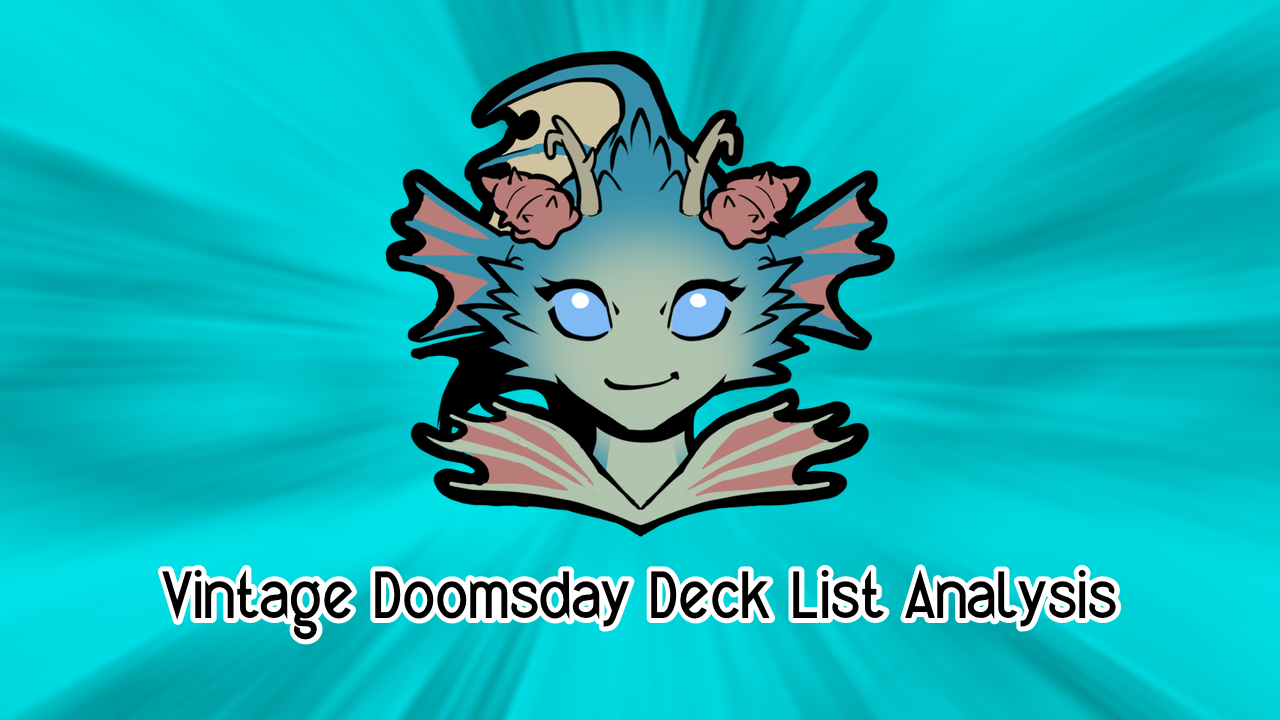 Vintage Doomsday Deck List Analysis for 2021.08.28-29
Doomsday's back! Well, no. Not particularly. It's just we're no longer Tier 1. Tier BBB, amirite? That's not funny. Anyway. Five lists this week.
Saturday Challenge
Sunday Challenge
League
Core and Differences
Core
revenantkioku (4th Place) Differences
yamakiller (5th Place) Differences
sawatarix (14th Place) Differences
SingPanMan (28th Place) Differences
palk52 (5-0) Differences
Total Differences
Thoughts
[[Watery Grave]] is still popular and the Main choices all come down to personal taste, but [[Treasure Cruise]] sure is going strong. Nothing particularly unique here this week.
sawatarix is still on Pithing Needle, which is solely for Bazaar matchups. It makes sense, but it worries me that it is too "slow" or just a one of. But then again he's also playing the set of Leyline of the Void I'm still not 100% on Dress Down, but it's been interesting. Surgical Extraction as well seems to at least do stuff. Sometimes. It's a weird world without Bazaar all over the place.
Which makes Leyline of the Void, well, interesting. There are a lot of Jeskai decks at the moment, which Surgical can do things that, well, Leyline can also kind of do. But not really. Like poor Natalie, I'm torn.
The rest are the things we have seen for a long time. Fatal Push is _necessary right now.
---
If you enjoy these articles, consider supporting me on Patreon. Or how about a tip via Paypal? Thanks, and good luck to everyone playing this weekend! I love you.