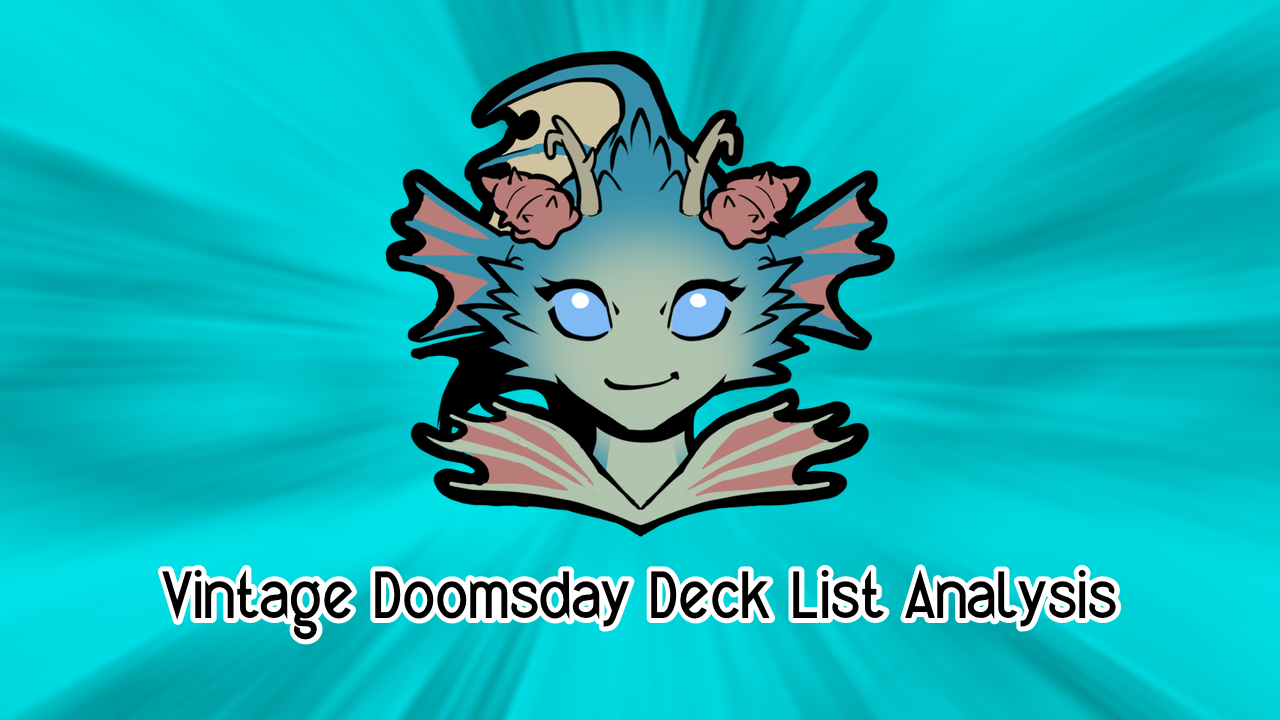 Vintage Doomsday Deck List Analysis for 2020.12.12-13
This Week's Core
Core
This is a pretty standard main fifty three[efn_note]Well, I fudged it by counting Snow-Covered Islands as Islands.[/efn_note]. Leyline of the Void was well used this week, although four of the six players were on four instead of three. (I don't know the math, but I would assume with as fast as Doomsday wants to play and as valuable as each card is, we'd prefer to limit mulligans if possible. Four is probably right.)
The Differences
SingPanMan (3rd Place) Differences
discoverN (6th Place) Differences
Cherryxman (14th Place) Differences
unicornparadise (16th Place) Differences
Vashezzo (18th Place) Differences
Tiemuuu (24th Place) Differences
As usual, most of the differences are in what kind of draw to use a few pieces of interaction. All personal preference, I imagine. Where things get interesting this week is the sideboards.
SingPanMan ran three Opposition Agent in the side. Between the increase over last week and the third place result, my guess is it is starting to earn its spot. discoverN also ran one and I'm not going to say that is why they made top eight, but... It will be interesting to see if more people adopt this plan and how many become a staple of the side.
Another curious choice is the one-of Hymn to Tourach in discoverN's sideboard. My gut instinct is that it acts as a solid nuisance towards Xerox decks, but honestly I'm not entirely sure if that's all there is to it.
Best of luck to everyone playing this weekend!