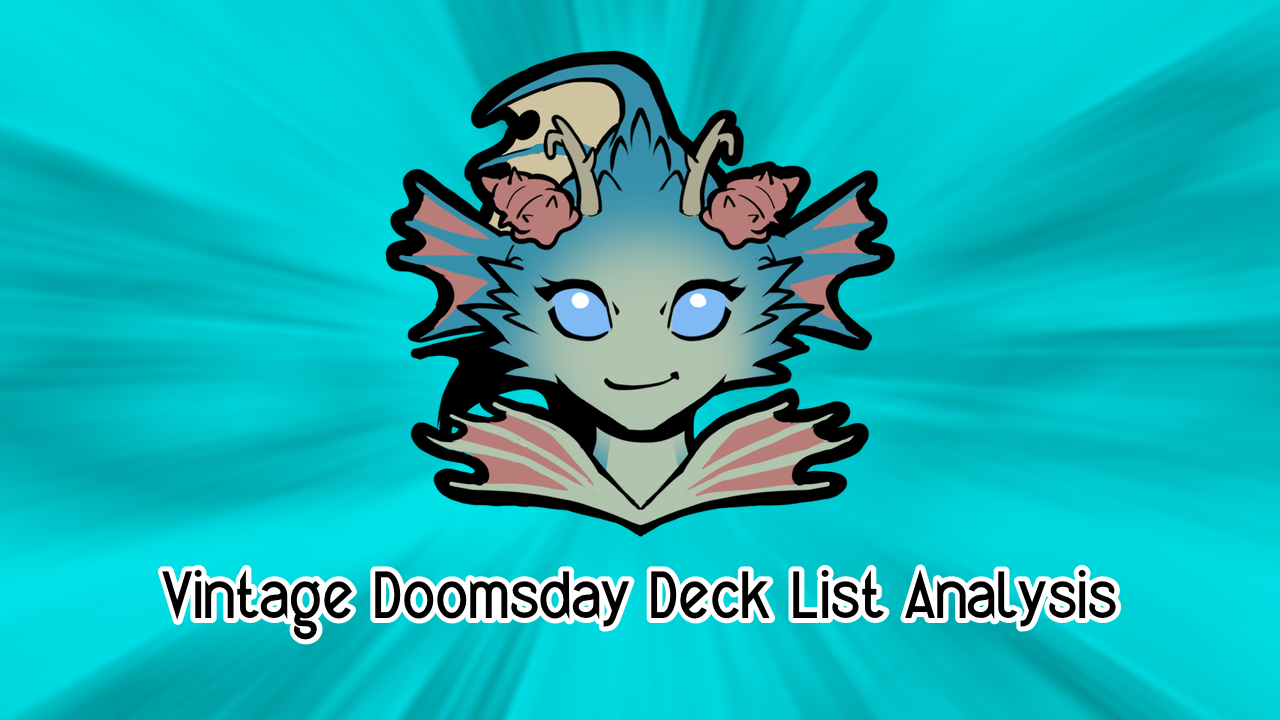 Vintage Doomsday Deck List Analysis for 2020.12.05-06
This weekend featured the Vintage Showdown Challenge as well as a regular challenge.
Vintage Showdown Challenge 2020.12.05
Vintage Challenge 2020.12.06
SingPanMan is still on the Red splash for Pyroblast, this time using a Badlands as well instead of two copies of Volcanic Island. I reached out to see what the opinion of Opposition Agent was. It seems to be sided in against non-Oath decks with fetch lands and can buy some time if it lands. But it can be "no better than a Last Gasp".
Core
Fuz65 (27th Place) Differences
Vashezzo (29th/30th Place) Differences
Cherryxman (17th Place) Differences
SingPanMan (20th Place) Differences
Underworld Breach decks appear to be on the rise, which is not great for Doomsday. While Leyline of the Void can slow them down, Brain Freeze can easily ruin our day. More copies of Flusterstorm and patience may be the answer here, but I know my personal win rate in the matchup is not great. The main copy of Duress 3/4 of the players are running might be necessary if we're not going to splash Red.
Sideboard
Sideboard Totals
Sideboard Differences
I've decided to breakdown the sideboards a bit differently this time. Not much changes, by saying "Artifacts" instead of "Shops" but I think it's important that "Graveyard" be mentioned instead of calling those cards "for Bazaar".
Regardless, we don't see much difference this week. Eliminate continues to be fairly popular and we even see a copy of Disfigure, which is quite curious. Surgical Extraction is a decent tool for fighting Breach as well as Bazaar variants, and I have to admit I have a soft spot for Force of Despair.
That said, I'm not too sure where the deck should go to take on Breach. A sideboard slot or two might have to be used for Mindbreak Trap. I'm excited to see what this weekend brings.
Best of luck to everyone playing!