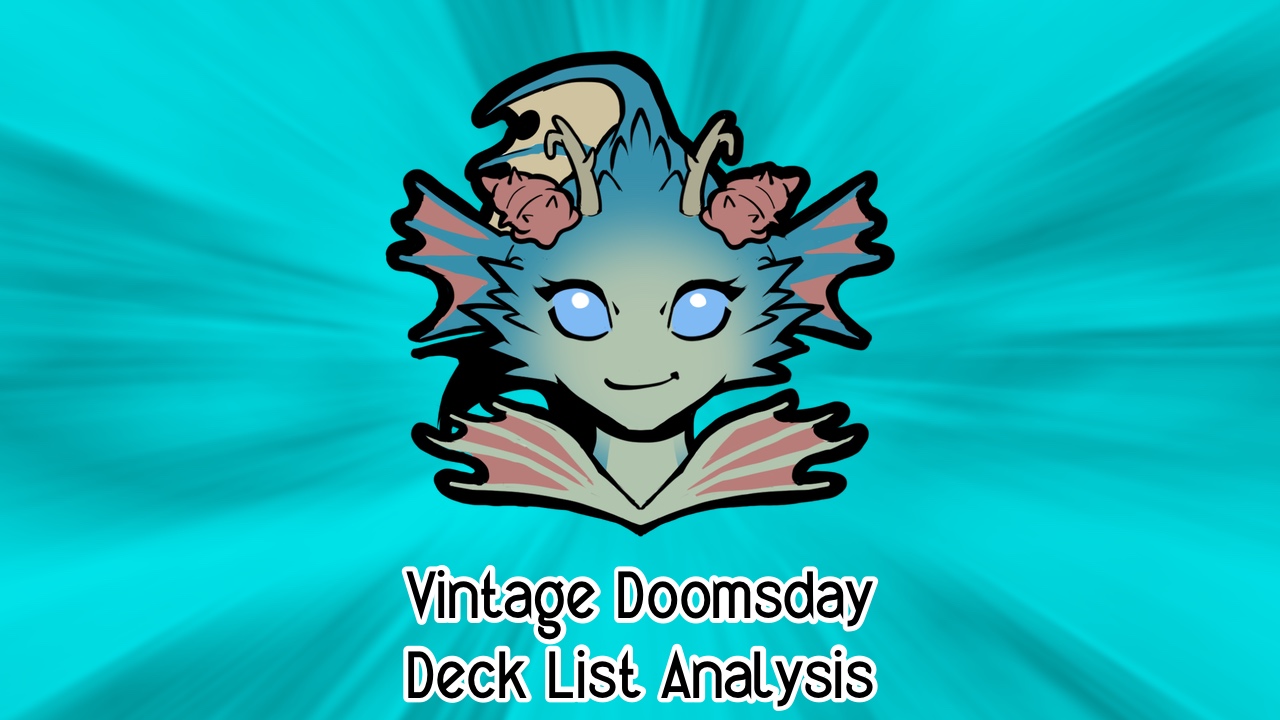 Vintage Doomsday Deck List Analysis for 2023.05.21
Players who don't like Mishra's Bauble are back, but its dip says this might not be the meta for it.
Saturday Challenge
Sunday Challenge
Preliminaries
Core and Differences
Core
notmi - 9th Place Differences
Tsubasa_Cat - 10th Place Differences
MaxMagicer - 19th Place Differences
discoverN - 20th Place Differences
discoverN - 3-1 Differences
Total Differences
Thoughts
Main Core: 55 cards Side Core: 7 cards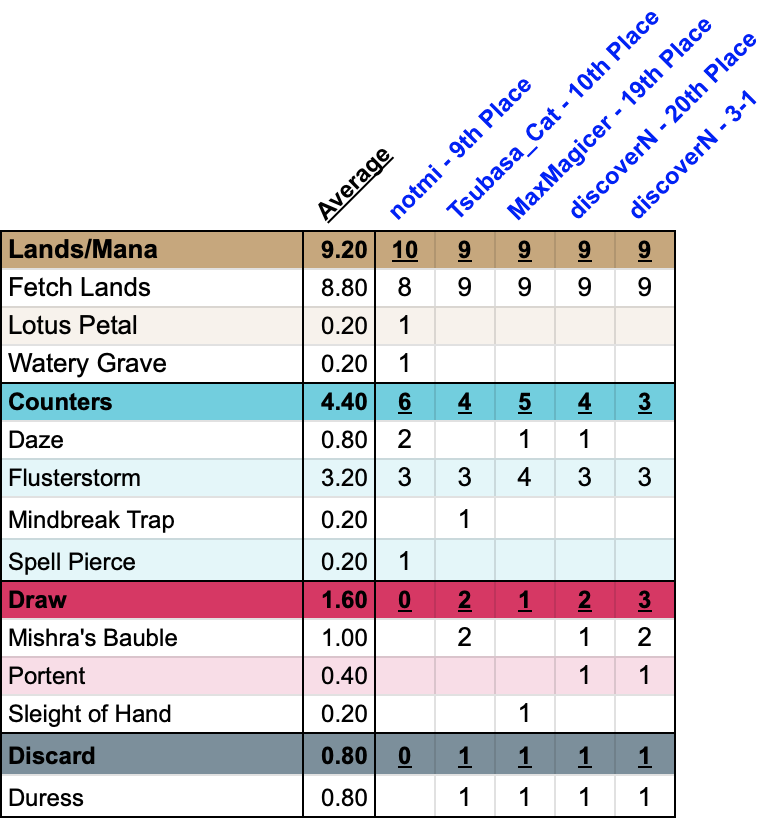 Mishra's Bauble taking up four slots is long a thing of the past. Draw is dropping for Counterspells and other pieces of interaction. Main copies of Force of Negation and Mindbreak Trap are sneaking in. I'd choose Negation, but Trap not requiring another Blue card has its place as well.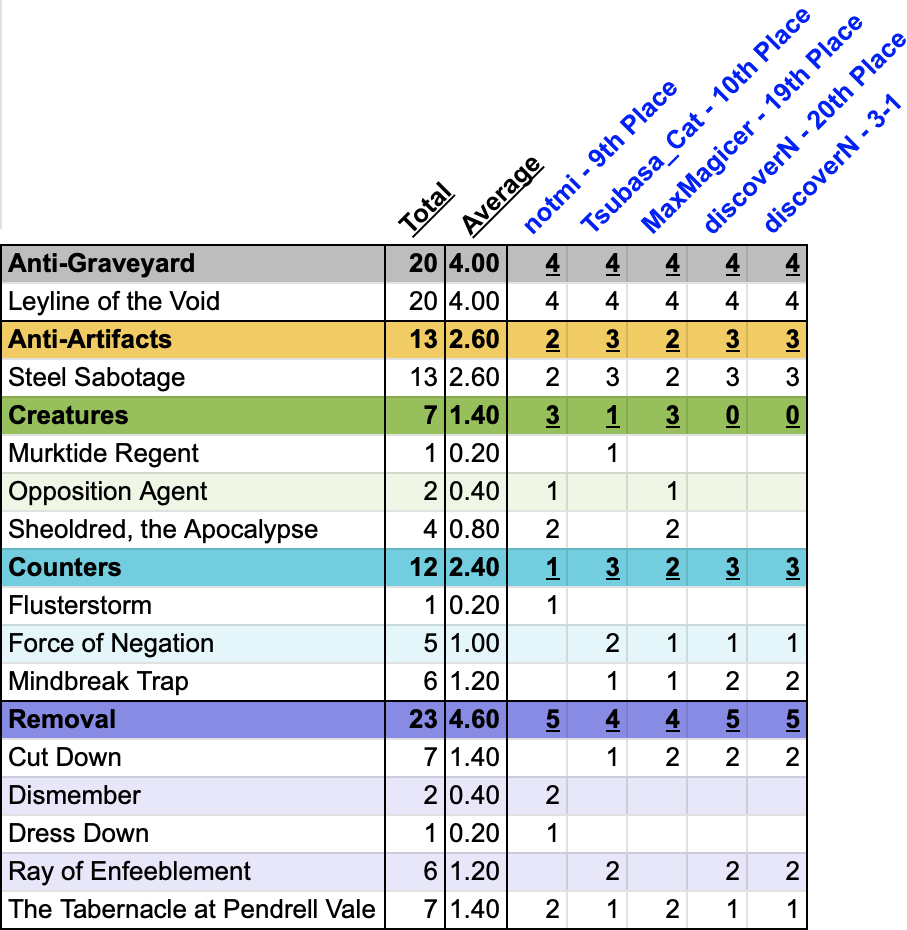 Removal not only increased but is starting to diversify a lot.
notmi went in on two Dismembers with the logic that it is the best removal and Doomsday generally only needs to cast one removal spell a game. Also, the deck can cast it off of basic Island, which Snuff Out cannot do. Four life is a lot, but we are not locked into paying it like non-Black decks.
---
If you enjoyed this article, consider supporting me on Patreon. Or how about a tip via Paypal? You can even sign up with ManaTraders using my link to give me some bonus credit. Got an Amazon Prime subscription? You can give me a free sub on Twitch!
Best of luck to everyone playing this weekend!
Remember: Always Be Casting Doomsday.
And thanks! I love you.