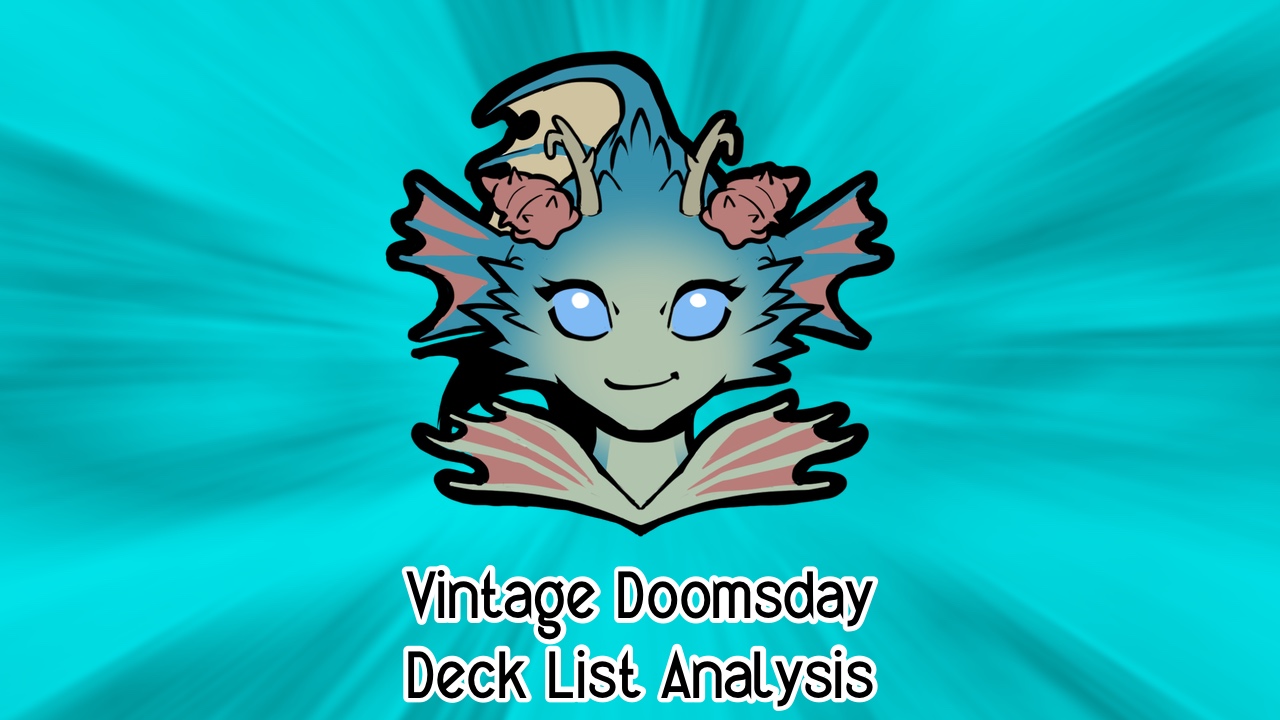 Vintage Doomsday Deck List Analysis for 2023.05.14
Great minds think alike, right?
Saturday Challenge
Sunday Challenge
Core and Differences
Core
Tsubasa_Cat - 26th Place Differences
Tsubasa_Cat - 5th Place Differences
discoverN - 13th Place Differences
revenantkioku - 25th Place Differences
Total Differences
Thoughts
Main Core: 58 cards Side Core: 11 cards
Very subtle differences this week.

Do you choose: Draw, Counter, or Creature?
I played Opposition Agent in the main. Never drew it. Remember: That last card you spend hours thinking about may never be drawn.
Mindbreak Trap is an interesting choice but there is a lot of combo right now, so I get it.
Portent? Up that Blue count.

Everyone likes Ray of Enfeeblement! Or are trying it. discoverN even went up to two. I felt like I missed Murktide Regent in the Prison Shops matchups. But going to three Steel Sabotage felt right. Jewel Shoppes (it's too fancy to spell it Shops) is such a weird matchup that I feel like I need the extra juice. Doesn't hurt against the increasing Prison Shops decks coming up as well.
---
If you enjoyed this article, consider supporting me on Patreon. Or how about a tip via Paypal or Ko-Fi? You can even sign up with ManaTraders using my link to give me some bonus credit. Got an Amazon Prime subscription? You can give me a free sub on Twitch!
Best of luck to everyone playing this weekend!
Remember: Always Be Casting Doomsday.
And thanks! I love you.