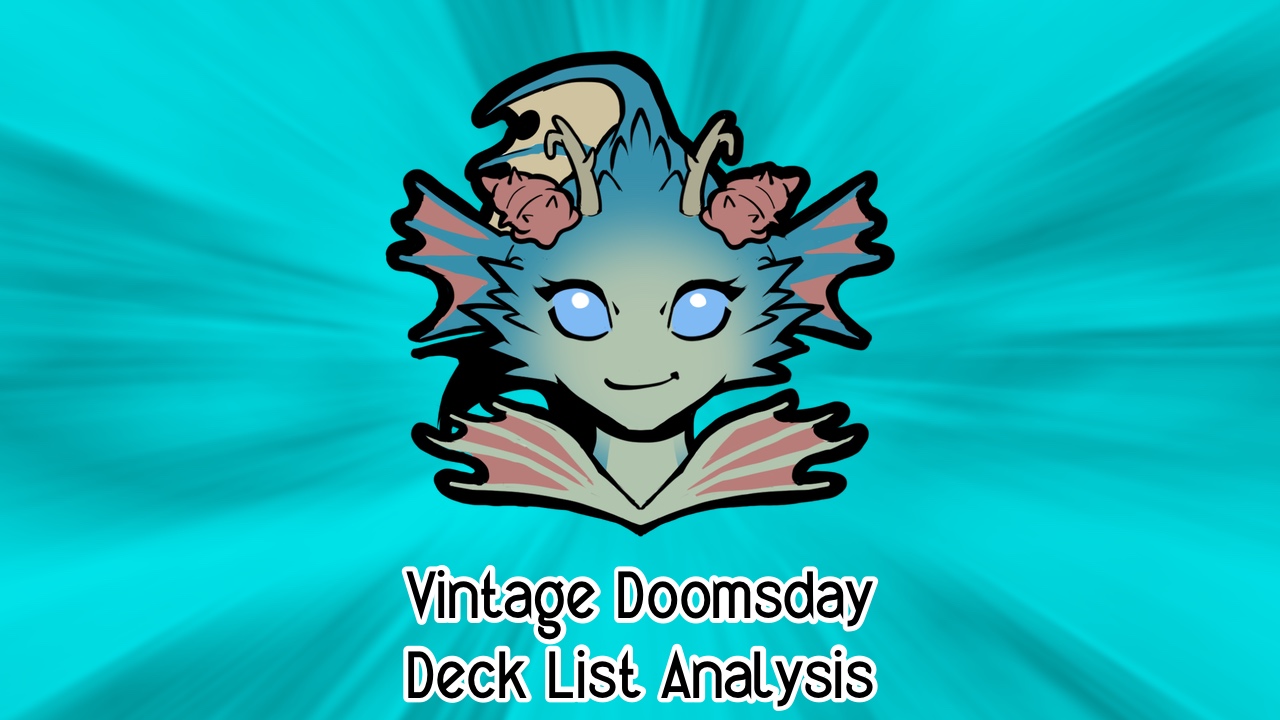 Vintage Doomsday Deck List Analysis for 2022.12.25
Merry Xmas! ... A week late. Oh well. Although there was a problem with the lists, I'm glad that no one had to take time off their vacation to fix this problem. Good on Daybreak and Wizards for respecting their employees.
Anyway. Doomsdata!
Saturday Challenge
Sunday Challenge
Preliminaries
League
Core and Differences
Core
sixmp (5th Place) Differences
Vertyx_ (7th Place) Differences
Vertyx_ (1st Place) Differences
sixmp (5th Place) Differences
discoverN (6th Place) Differences
SingPanMan (27th Place) Differences
sixmp (3-1) Differences
Gathienne (5-0) Differences
Total Differences
Thoughts
Main Core: 55 cards Side Core: 8 cards
discoverN is up to two Mishra's Bauble and even tried a main Snuff Out. Daze is gone. Other than that, everything is fairly normal.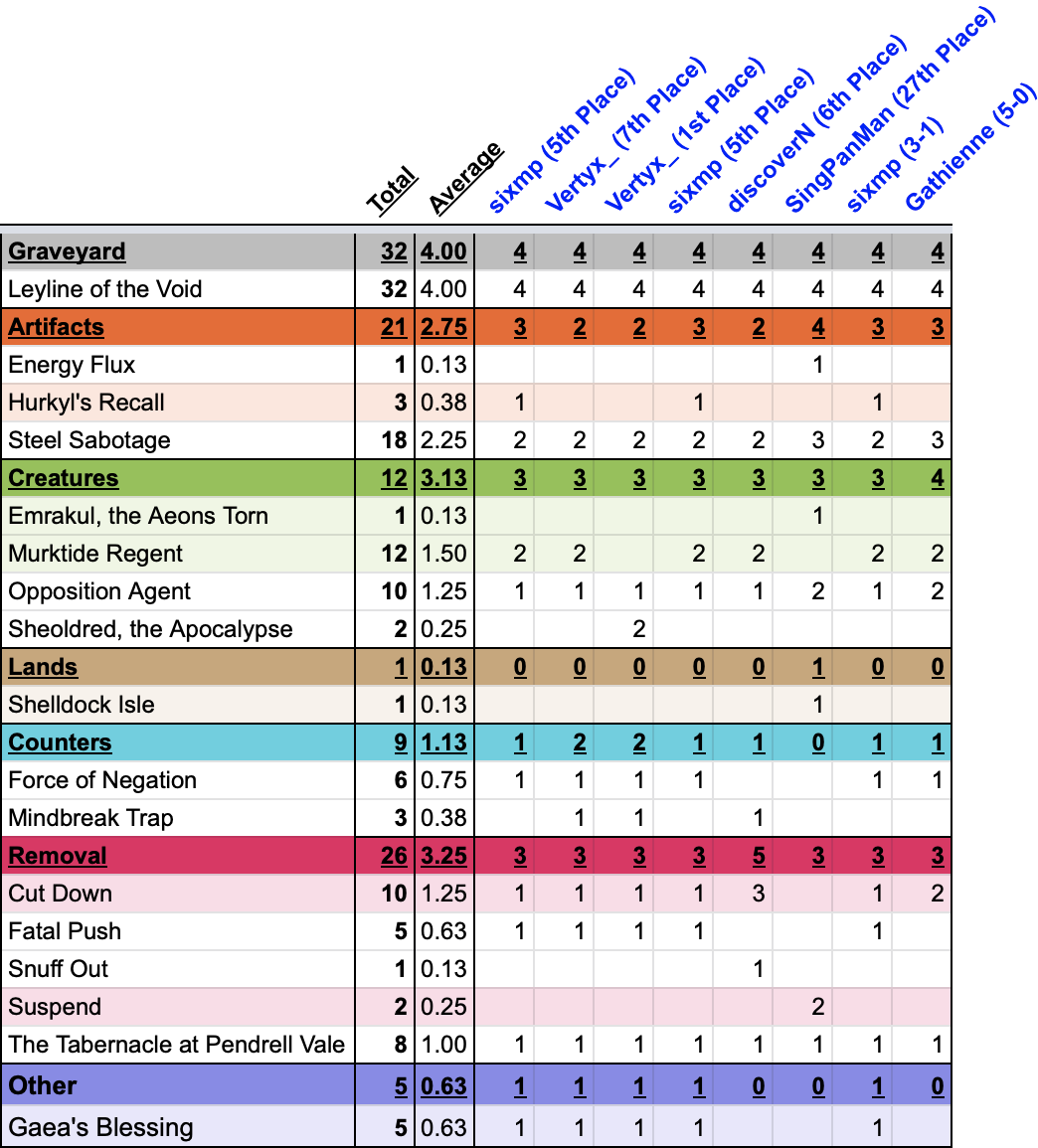 The sides are interesting. While Gaea's Blessing caught on, SingPanMan went a different route with Emrakul, The Aeons Torn. It does the same thing, but at the cost of playing Shelldock Isle to have the option of it being another win condition.
If you enjoyed this article, consider supporting me on Patreon. Or how about a tip via Paypal? You can even sign up with ManaTraders using my link to give me some bonus credit. Got an Amazon Prime subscription? You can give me a free sub on Twitch!
Best of luck to everyone playing this weekend!
Remember: Always Be Casting Doomsday.
And thanks! I love you.