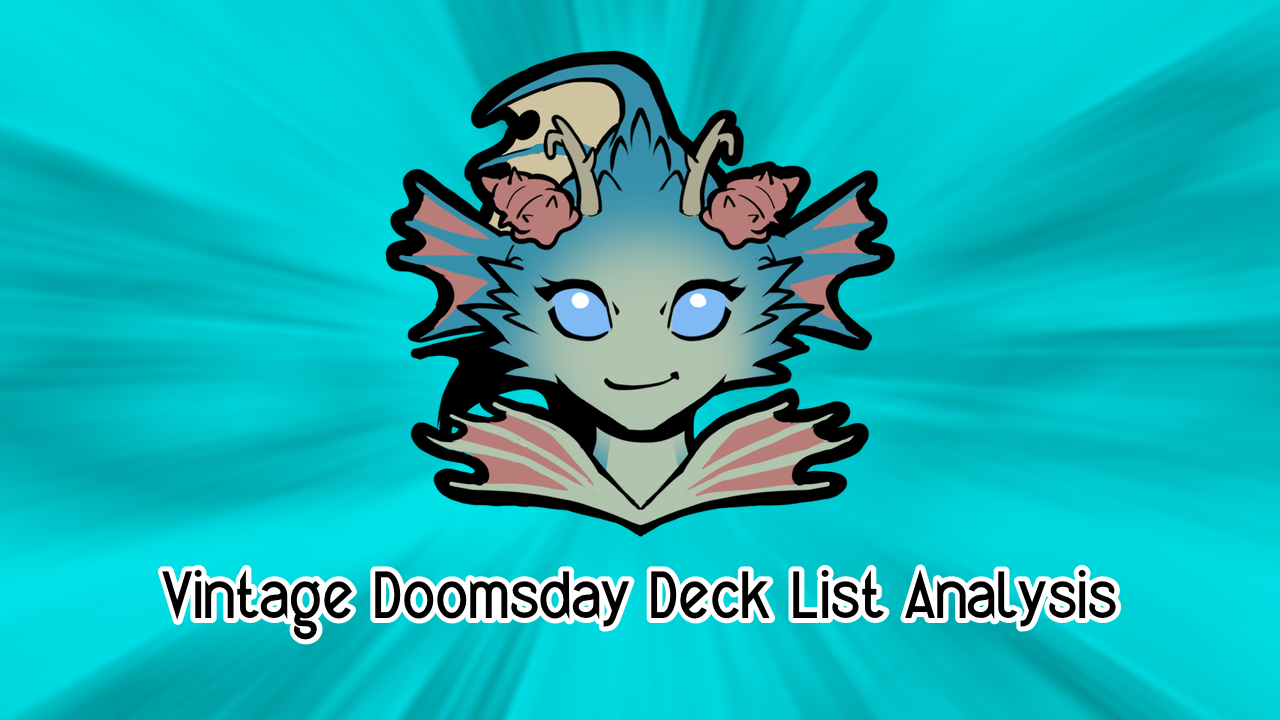 Vintage Doomsday Deck List Analysis for 2022.12.04
As Jeskai continues to rule and Initiative Stompy starts to show up more and more, Doomsday is still putting up mildly numbers. So close to being hot.
Saturday Challenge
Sunday Challenge
League
Core and Differences
Core
Diem4x (2nd Place) Differences
revenantkioku (17th Place) Differences
Clone9 (5-0) Differences
Louis-Paul (5-0) Differences
Total Differences
Thoughts
Main Core: 55 cards Side Core: 7 cards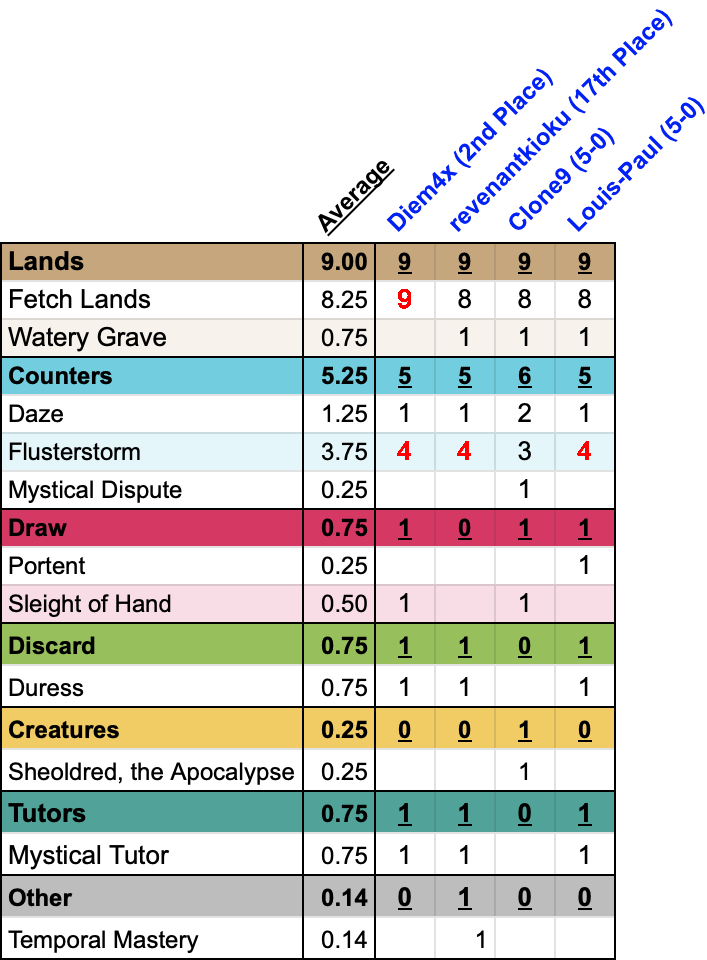 Temporal Mastery is... interesting. I'm not sure about it yet. I have beaten Narset by getting two extra turns with it and Time Walk. I'll continue to test it, but with only one copy of Brainstorm, it is less good.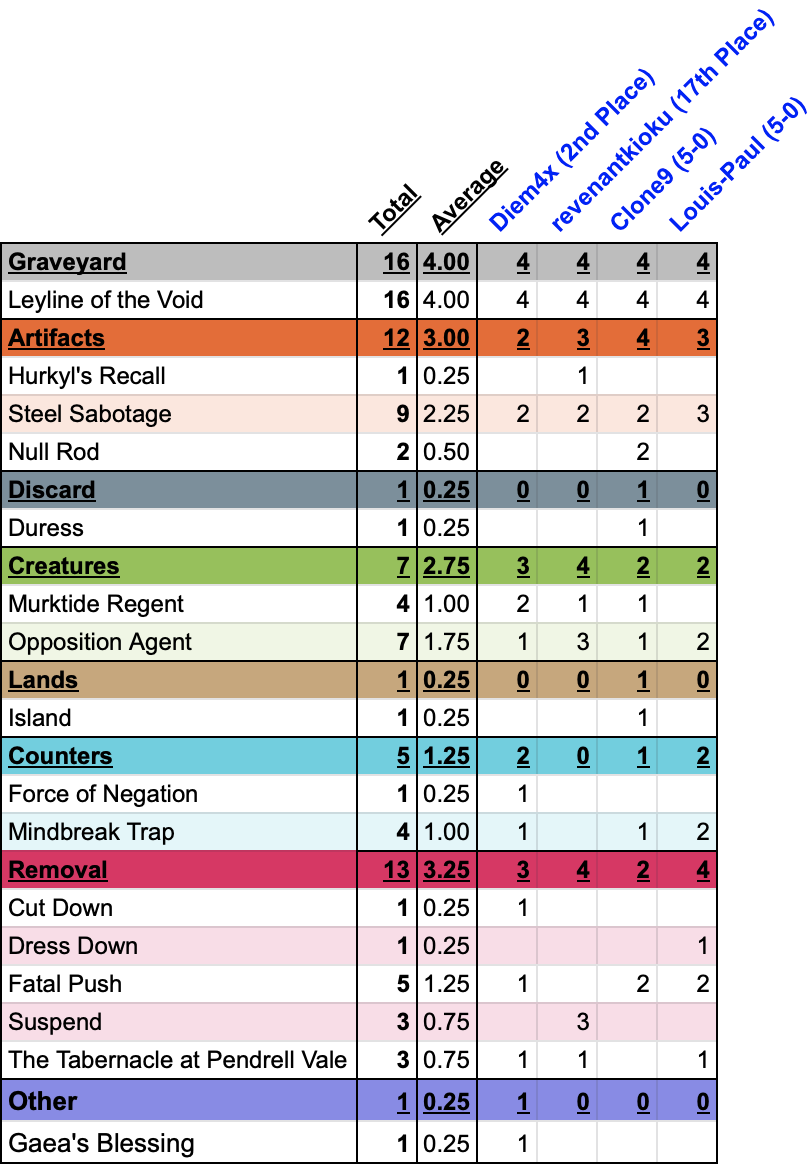 Nothing new in sideboards this week. Suspend continues to impress, although I'm not sure if it's exactly what the deck needs. Initiative Stompy raises the question if Cut Down is good enough. White Plume Adventurer being a 3/3, and soon after a 5/5, causes quite some issues. In Vintage we have the speed to not worry about it too much. Archon of Emeria is much more of a problem. Still, an Adventurer can finish the game fast.
---
If you enjoyed this article, consider supporting me on Patreon. Or how about a tip via Paypal? You can even sign up with ManaTraders using my link to give me some bonus credit. Got an Amazon Prime subscription? You can give me a free sub on Twitch!
Best of luck to everyone playing this weekend!
Remember: Always Be Casting Doomsday.
And thanks! I love you.