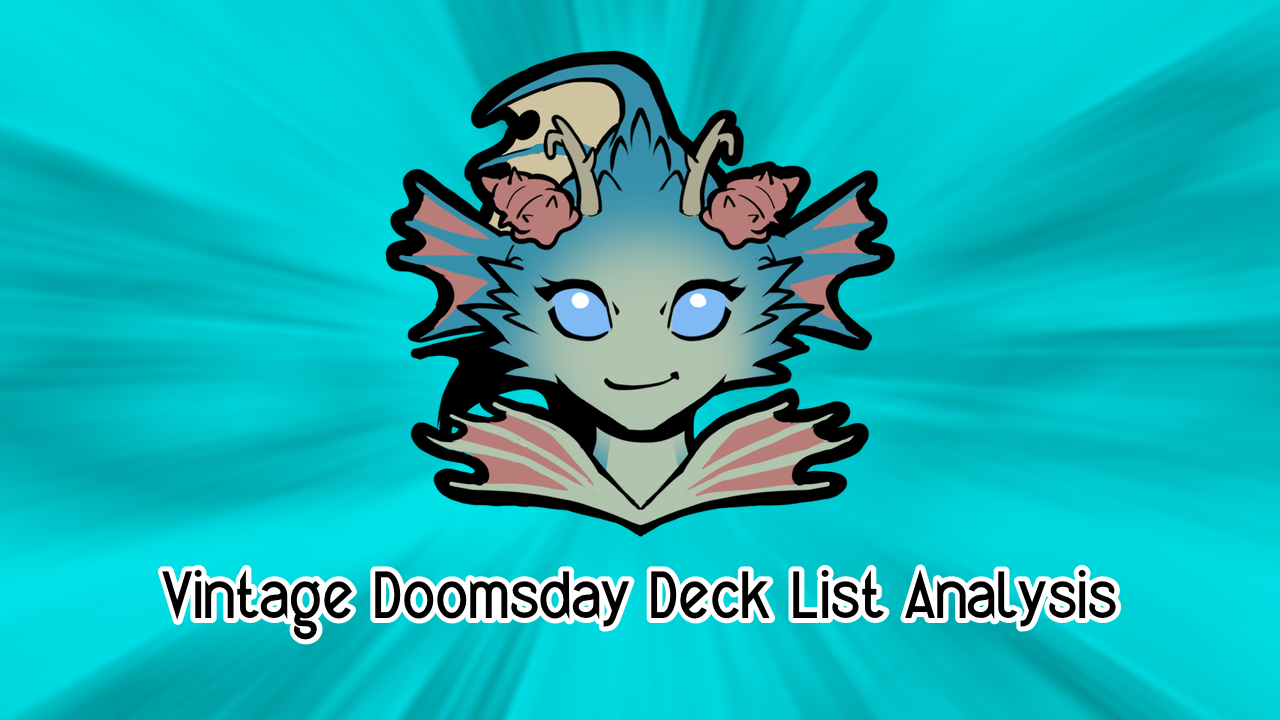 Vintage Doomsday Deck List Analysis for 2022.11.27
Does Doomsday need big changes to stay alive? Or is this just part of the cycle?
Sunday Challenge
League
Core and Differences
Core
Tsubasa_Cat (8th Place) Differences
SingPanMan (11th Place) Differences
SingPanMan (5-0) Differences
Total Differences
Thoughts
Main Core: 56 cards Side Core: 9 cards

The league list is similar to what SingPanMan played for Eternal Weekend, which makes sense considering when they are pulled from. I'm not surprised he went back to Mystical Tutor.

Suspend is an interesting choice to deal with any creature for two turns. That can easily be enough to turn around the game. Plus, it can be pitched to Force of Will. Unfortunately it doesn't do anything about creatures that already got their value when they entered the battlefield.
---
If you enjoyed this article, consider supporting me on Patreon. Or how about a tip via Paypal? You can even sign up with ManaTraders using my link to give me some bonus credit. Got an Amazon Prime subscription? You can give me a free sub on Twitch!
Best of luck to everyone playing this weekend!
Remember: Always Be Casting Doomsday.
And thanks! I love you.