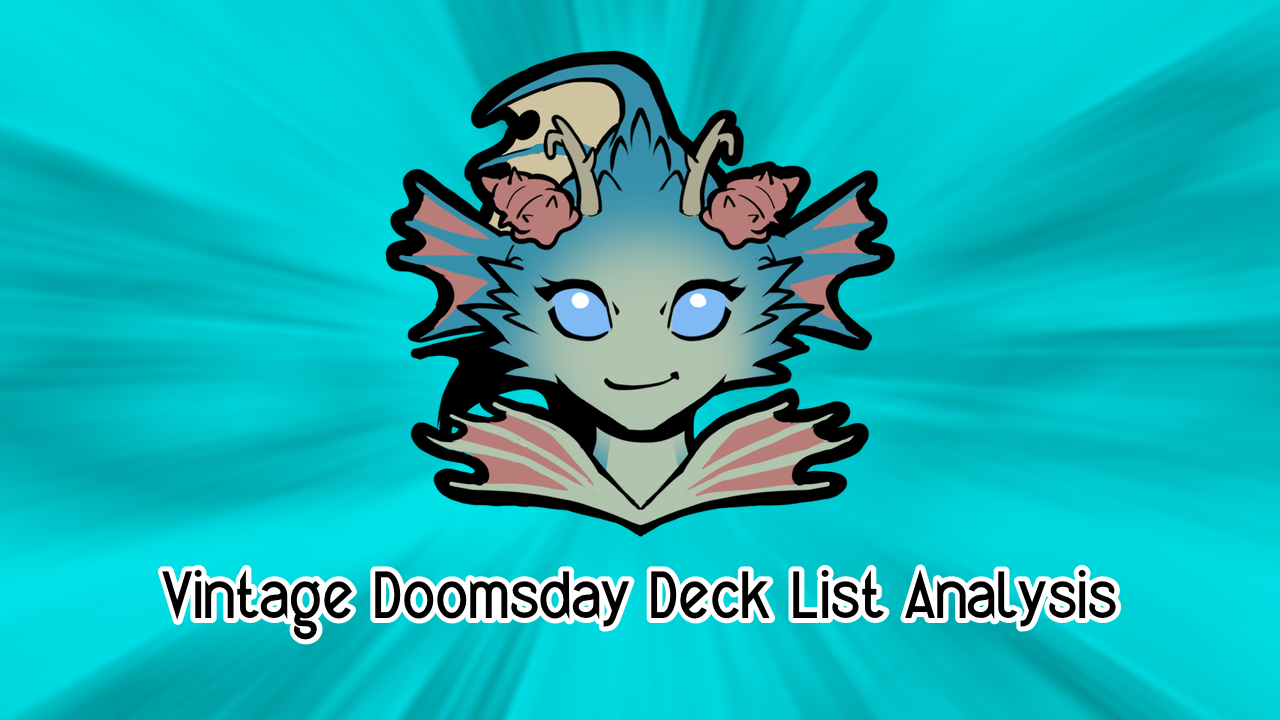 Vintage Doomsday Deck List Analysis for 2022.05.14-15
Only a few lists this week, but they did get fairly good results.
Saturday Challenge
Sunday Challenge
Core and Differences
Core
Clone9 (2nd Place) Differences
iloveyou (14th Place) Differences
MaxMagicer (15th Place) Differences
Vertyx_ (1st Place) Differences
Total Differences
Thoughts
Main Core: 57 cards Side Core: 9 cards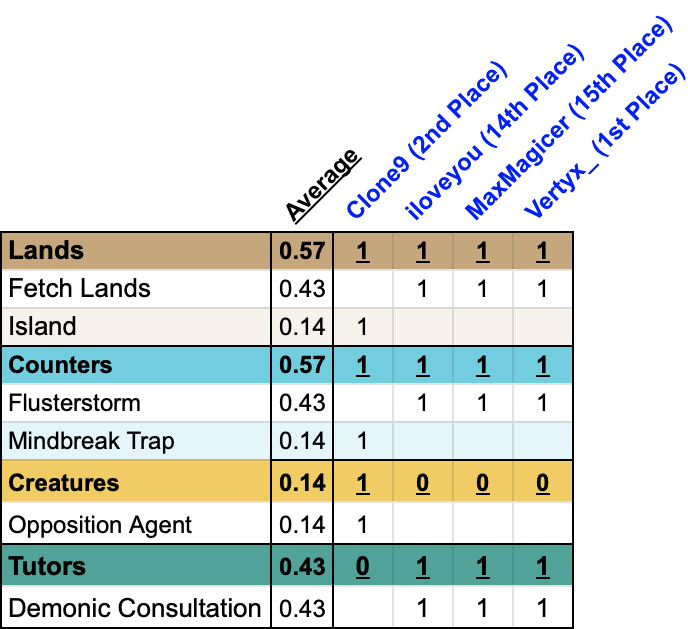 I do not understand Clone9's choice to not play Demonic Consultation. Clone9, if you're out there, please let me know. Other than that, the main lists are very close to each other this week. Everyone even chose to play Sleight of Hand!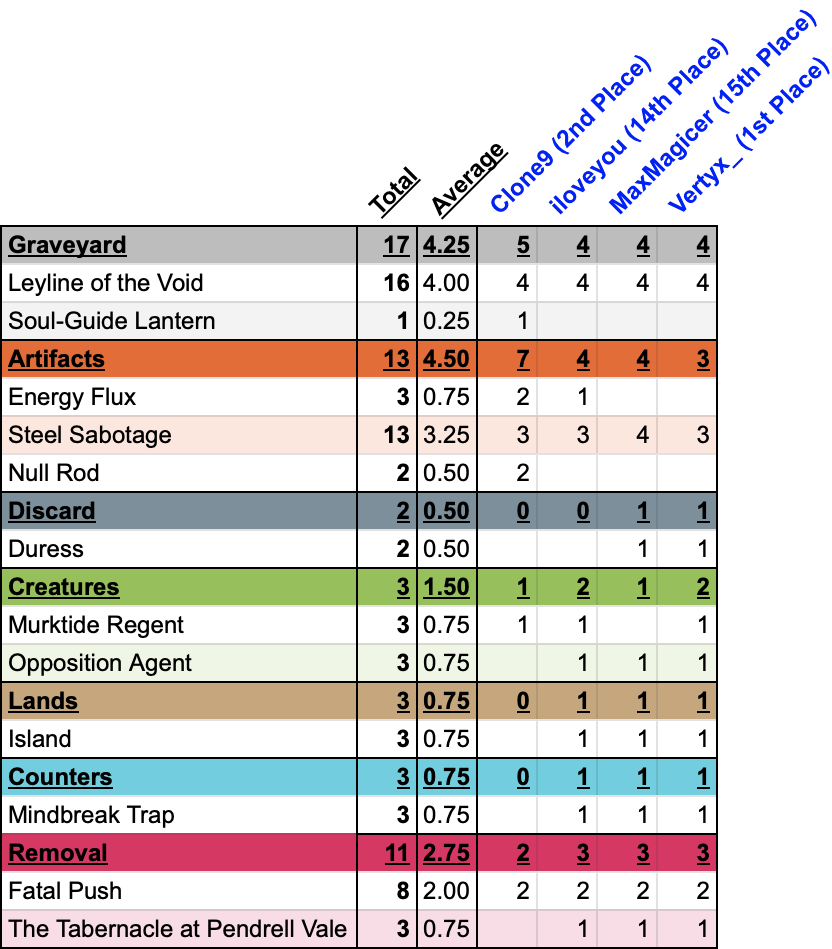 Clone9 really went in on the Artifact hate. The Soul-Guide Lantern also tells me the plan was to have some flexibility against Blue decks while also having solid options for Shops and Bazaar. Murktide Regent is also quite prevalent and Fatal Push numbers are up.
With Bazaar decks splitting mostly into Hogaak and Dredge at the moment, I wonder if Leyline of the Void is still the right choice for Doomsday. Turn zero options are useful, but there is also the problem of dealing with Hollow One and Madness creatures when the Bazaar deck also plays mana producing lands that can help stop Tabernacle.
I wrote this before giving Hogaak a spin myself, and found myself losing to Doomsday playing a Murktide Regent. However, some Hogaak versions are splashing Red for their own Pyroblasts, so we'll see how long that option holds out.
---
If you enjoy these articles, consider supporting me on Patreon. Or how about a tip via Paypal? You can even sign up with ManaTraders using my link to give me some bonus credit.
Best of luck to everyone playing this weekend!
And thanks! I love you.