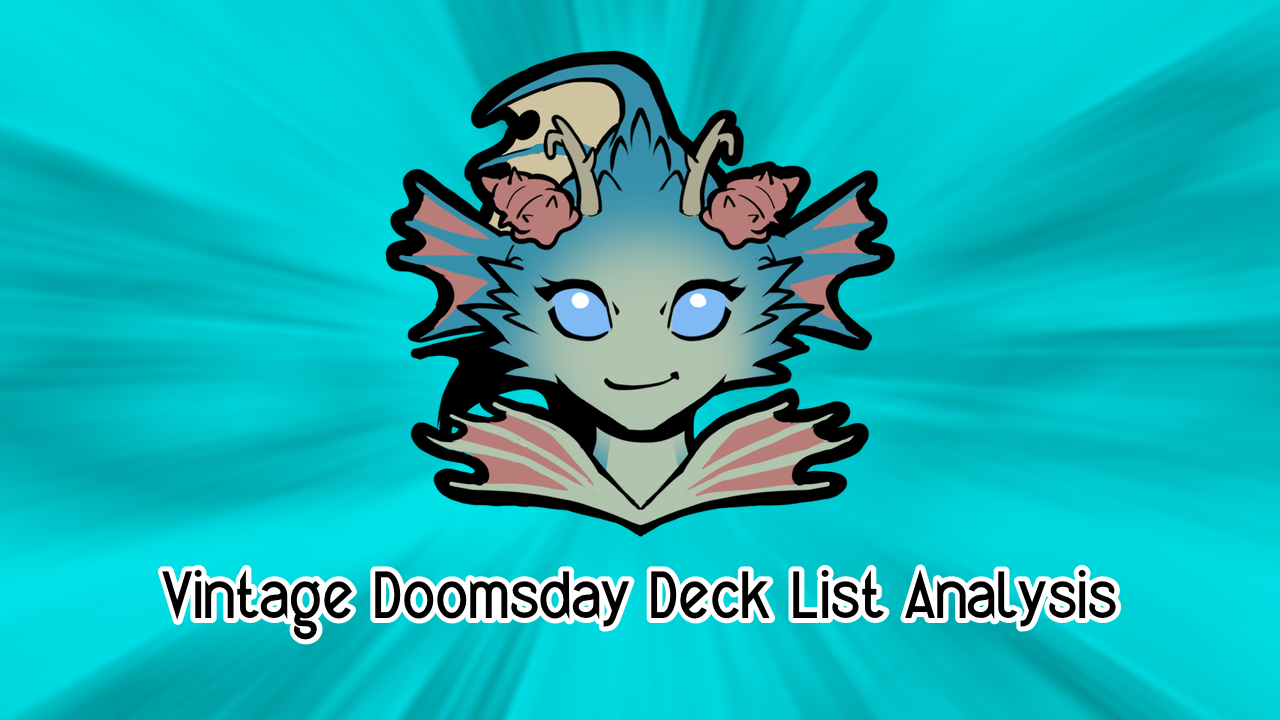 Vintage Doomsday Deck List Analysis for 2021.08.07-08
Less decks this week, and not a single Doomsday list from Sunday's challenge. Have we dropped to Tier 2? Tier 1.5? 1.1?!? No, just lots of BUG and some meta shifting. Let's see those lists.
Saturday Challenge
Preliminaries
League
Core and Differences
Core
_Tutenji_ (12th Place) Differences
sawatarix (17th Place) Differences
revenantkioku (3-1) Differences
zachattack23 (3-1) Differences
zachattack23 (3-1) Differences
ecobaronen (4-0) Differences
IdraftTheBeatz (5-0) Differences
Total Differences
Thoughts
[[Treasure Cruise]] being part of the Core Deck is quite unique. [[Watery Grave]] seems to be making a larger appearance than before, likely due to BUG's huge increase in the format. The big differences we tend to be seing are in the numbers and kinds of counterspells. While [[Sedgemoor Witch]] has seem to gone away after Modern Horizons 2 dropped, dealing with [[Urza's Saga]] decks has become more of a priority.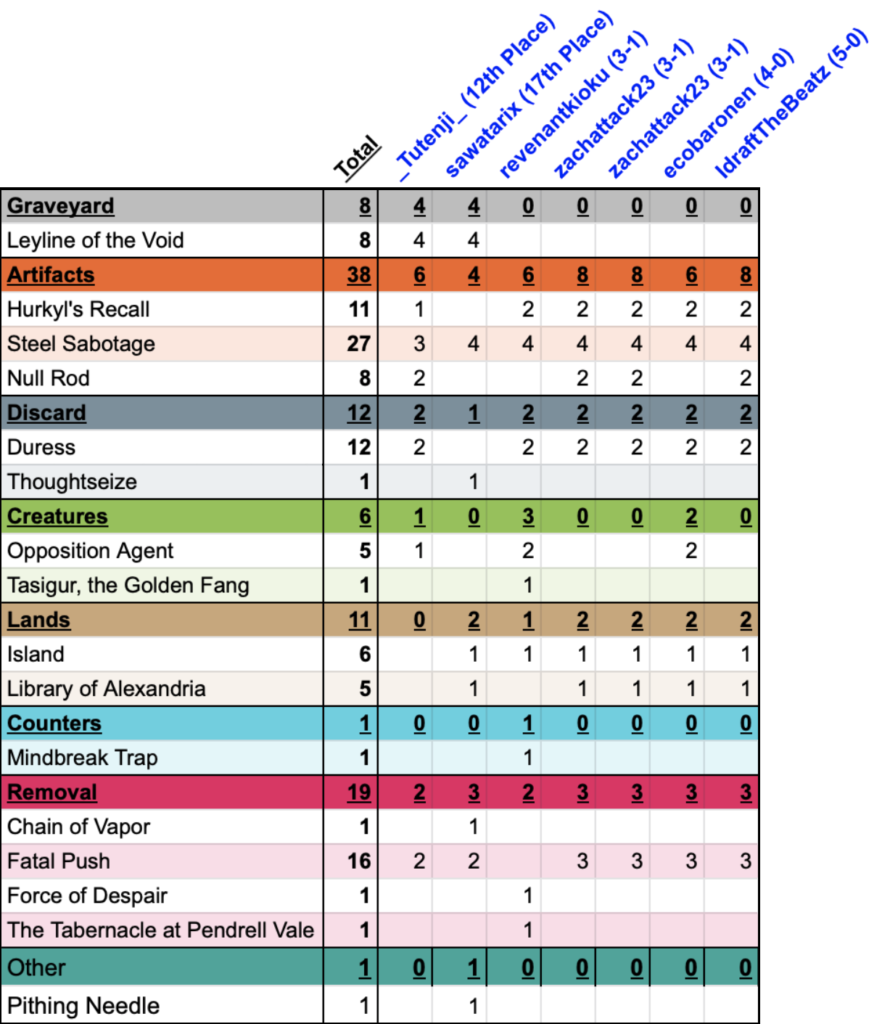 The main questions here are how do we want to deal with Shops, do we worry about Bazaar, and what about BUG? I still feel good running [[Hurky's Recall]]. It has value both against Shops and anyone abusing [[Urza's Saga]]. I see the power of [[Null Rod]] but I don't like how it slows us down and does not do a lot against some big threats. Although it does have an interesting use against Ragavan, I don't think we are that worried about that part of that ridiculously powerful card.
I will admit that Tasigur has been lukewarm and [[Force of Despair]] was a waste of a spot.
sawatrix played a [[Thoughtseize]], taking a note from Legacy Doomsday, but I don't know if we get that much more value over [[Duress]]. Then again, it takes [[Endurance]], which is starting to show up more and more in Vintage. The low number of Leylines and only one Tabernacle is a bit of a surprise, but [[Hollow One]], or four as the joke goes, is the bigger problem with those decks. Perhaps we need to lean into something similar to Hurkyl's Recall. Get value over multiple matchups instead of the all-or-nothing spirit of Leyline, which also takes a hit because more Endurance means more cards to pitch to [[Force of Vigor]], which is already being used to snipe Urza's Saga.
---
If you enjoy these articles, consider supporting me on Patreon. Or how about a tip via Paypal? Thanks, and good luck to everyone playing this weekend! I love you.