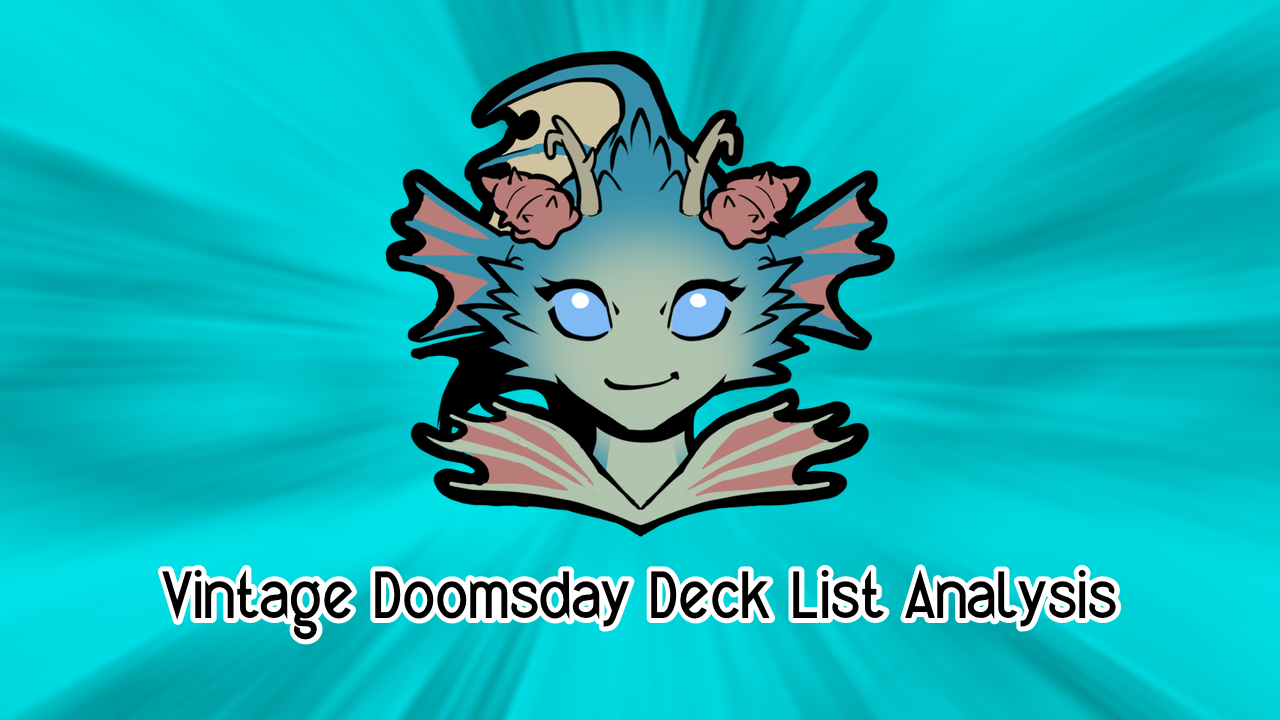 Vintage Doomsday Deck List Analysis for 2021.07.24-25
We have a unique Esper list this week as well as continuing sideboard evolutions. Less lists this week, but there's a lot more variety.
Saturday Challenge
Sunday Challenge
---
Core and Differences
Core
Diem4x (4th Place) Differences
Condescend (11th Place) Differences
Clone9 (12th Place) Differences
abr_ (22nd Place) Differences
ecobaronen (2nd Place) Differences
sixmp (8th Place) Differences
SingPanMan (18th Place) Differences
Total Differences
Thoughts
We have a 53-Main, 4-Sideboard core this week. Lots of this is due to Clone9 and ecobaronen.
Once again ecobaronen went without Sideboard cards for Bazaar. Neither did Clone9, although Lavinia, Azorius Renegade does mess with Dredge and Hollowvine. Of course, she does not stop a Vengevine from coming back. This is some interesting testing, at least. If Doomsday is not getting new cards in sets we'll have to at least try once in a while to see if any color splashes get us anywhere. Monastery Mentor is basically a "free" wincon if we're splashing White. Trading one sideboard slot for a card that works with the majority of the deck does not hurt, and will probably snag some free wins. Serenity is also a nice choice to deal with all the Construct tokens being made as well as any nonsense Shops throws out.
I'm unsure how I feel about sixmp's choice of Murktide Regent, but since Pyroblast seems to be at a recent low, its big weakness was likely not much of a problem. As far as alternate wincons go, Murktide slides into the standard shell fairly well.
---
If you enjoy these articles, consider supporting me on Patreon. Or how about a tip via Paypal? Thanks, and good luck to everyone playing this weekend! I love you.