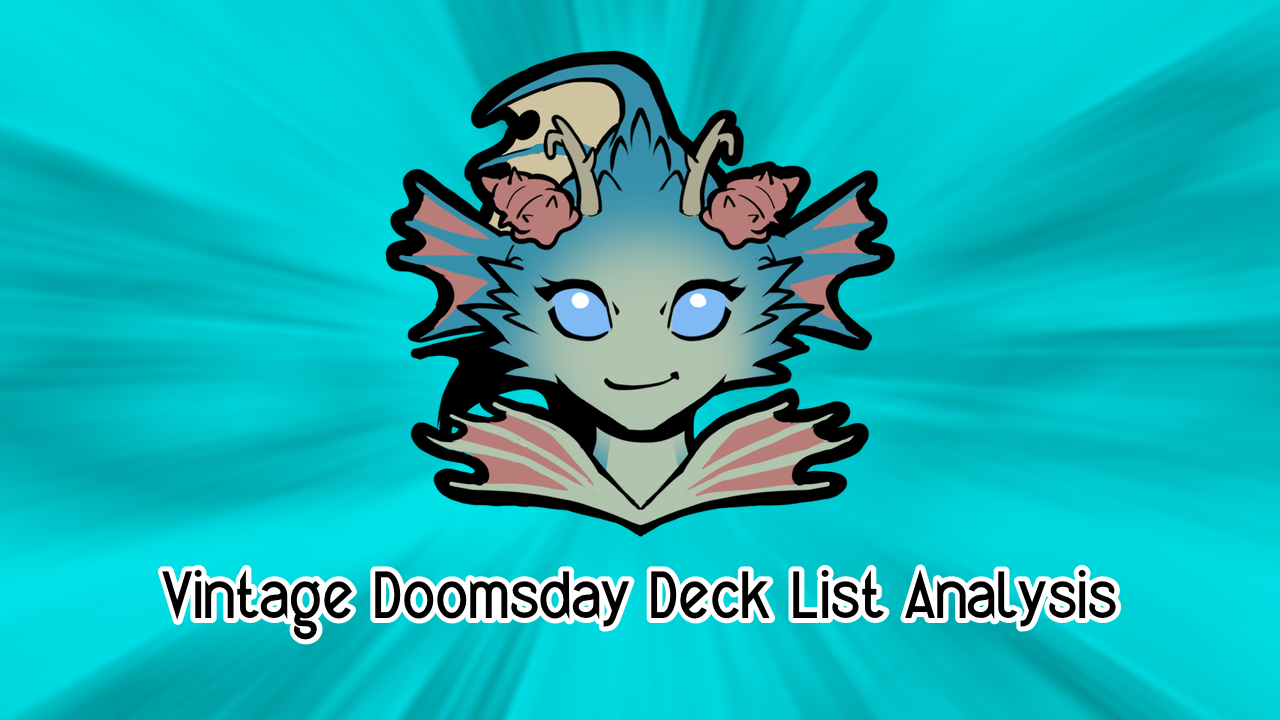 Vintage Doomsday Deck List Analysis for 2021.06.12-14
Just a quick little article from me this week as I am recovering from surgery. But as Modern Horizons 2 has bene out for a while now, we are starting to see some changes - in other decks.
Saturday Challenge
Sunday Challenge
League
Core and Differences
Core
Diem4x (5th Place) Differences
SingPanMan (20th Place) Differences
XShockWaveX (26th Place) Differences
discoverN (23rd Place) Differences
discoverN (5-0) Differences
sixmp (10th Place) Differences
Total Differences
Thoughts
It's a 57-11 core this week, which makes for a lot of little intersting differences. sixmp's Lotus Petal and SingPanMan's Watery Grave are things we can expect at this point, and the rest is mostly if people wanted Peek or Portent and Chain of Vapor or a Flusterstorm.
We actually do see a Modern Horizons 2 card in Murktide Regent. I tried this in the main for a league this past week and it was... fine? It's not something we need.
It seems that while Doomsday did not get much, if anything from MH2, it is the sideboard where we need to pay attention. More copies of Tabernacle, and playing around cards like Endurance mean a change to how we play, not what we play.