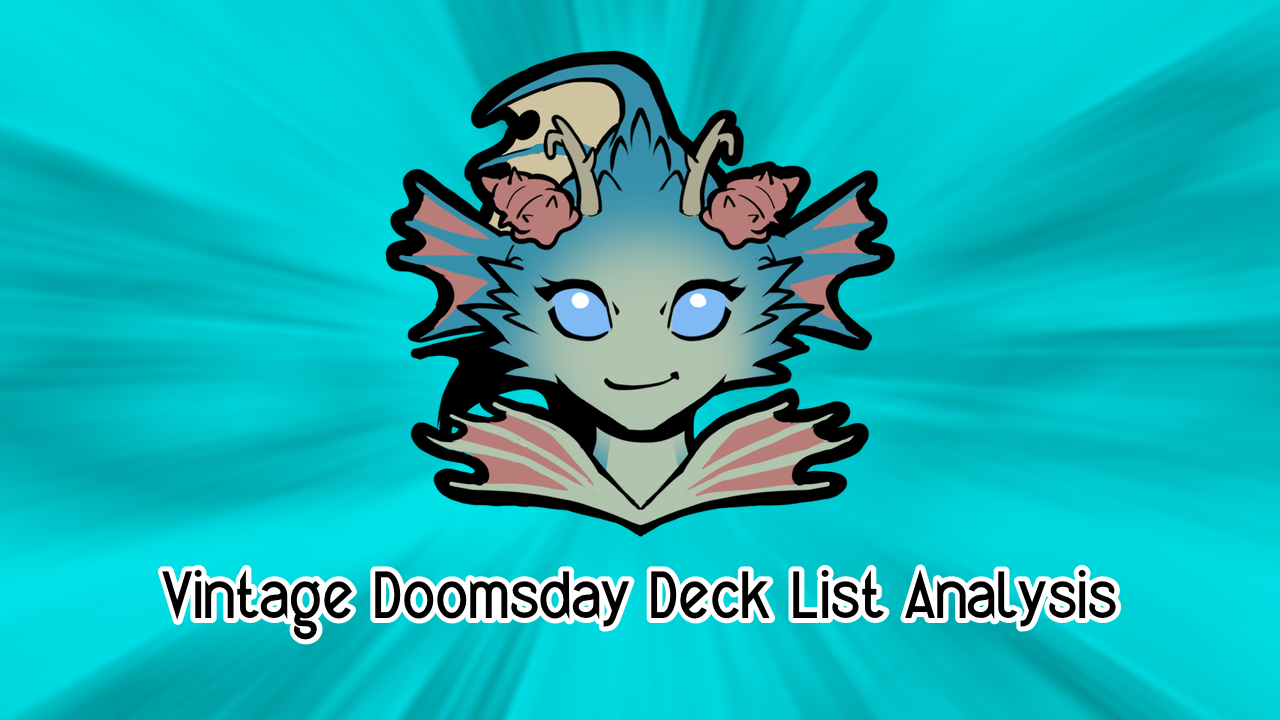 Vintage Doomsday Deck List Analysis for 2021.6.05-06
For whatever reason, Wizards cannot seem to handle the challenges, or something. Anyway, lists get lost in the shuffle. So hi, after two weeks! I actually made Top 8 of the Sunday Challenge on May 30, 2021, but the servers crashed during the Top 8. Whoops!
But enough complaints, lets look at the lists we have this week!
Saturday Challenge
Sunday Challenge
League
Core and Differences
Core
discoverN (3rd Place) Differences
Condescend (23rd Place) Differences
MaxMagicer (30th Place) Differences
ZYURYO (6th Place) Differences
discoverN (7th Place) Differences
sinister85 (5-0) Differences
Total Differences
Thoughts
I was in the middle of writing an article on what MH2 cards to try in Doomsday when I realized I wasn't actually writing, I was just looking at Modern Horizon 2 cards. There's really nothing. Dauthi Voidwalker is cool, but not really better than Leyline of the Void. We can't use Urza's Saga, although Opposition Agent becomes a bit more useful with decks doing more searching now.
So what does it all mean?
Ever spend a lot of time poring over some data and not sure what to say about it? But then you realize that's not your fault. It's the data. There's not much to say about thispast weekend. Modern Horizons 2 did not really offer anything for Doomsday. Nothing obvious at least. so we have very stable lists doing fairly well. It's all personal taste in the differences this week. I am very excited for this coming weekend, however.
---
If you enjoy these articles, consider supporting me on Patreon. Or how about a tip via Paypal? Thanks, and good luck to everyone playing this weekend! I love you.