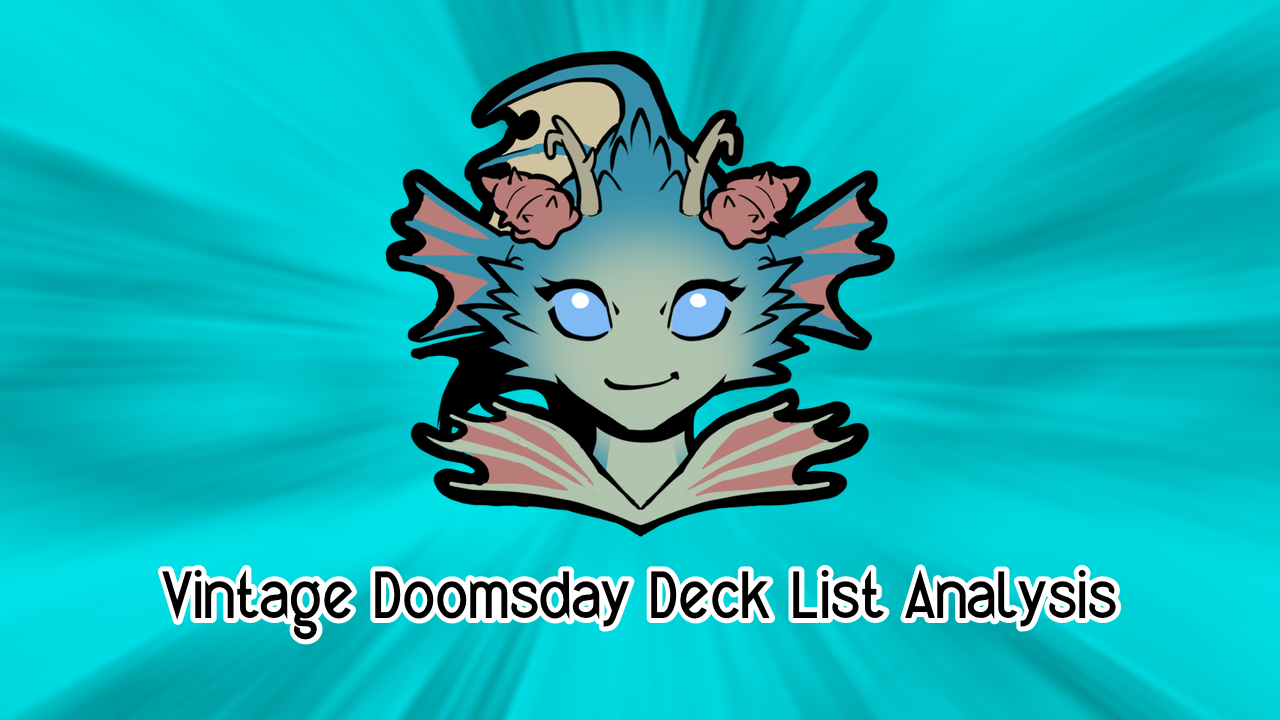 Vintage Doomsday Deck List Analysis for 2021.04.06-11
Thirteen decks this week! Is Doomsday a problem? Or is this just the cyclical life that we Magic players must endure?
Showcase Challenge
Sunday Challenge
Preliminaries
League
Core and Differences
Core
zachattack23 (7th Place) Differences
GGoggles (13th Place) Differences
Jacobisboss (14th Place) Differences
SuperCow12653 (30th Place) Differences
Diem4x (1st Place) Differences
Enrichetta (12th Place) Differences
ThornOfWrath (16th Place) Differences
GGoggles (20th Place) Differences
discoverN (4-0) Differences
XShockWaveX (5-0) Differences
TristanJWL (4-0) Differences
Jacobisboss (3-2) Differences
Diem4x (5-0) Differences
Total Differences
Thoughts
The core this week is 57-10, which is quite high. Looking at the core lists, Dig/Fluster/Portent is in nine of the lists, the rest being Dig/Duress/Fluster, Duress/Fluster/Portent, Chain/Dig/Peek, and Dig/Fluster/Thoughtseize. That's only one deck choosing to forego Dig Through Time, and most of the different lists choosing to add discard.
We don't see anything out of the ordinary in the sideboard this time, other than a Treasure Cruise, which I am assuming comes in versus Jeskai or other grindy matchups. I almost like it more than Library of Alexandria. But I also think that is an incredibly difficulty card to play.
Perhaps the sheer number of Doomsday decks with similar lists could be concerning to some. However, some people have been running data and it seems so far in 2021 that Doomsday isn't doing particularly better than any other deck. It just feels that way. A book could probably be written on Combo in Magic and how people simply hate it to the point of wanting it gone more than any other archetype, but that's perhaps another story for another time.
Let's see what the next weekend brings us.