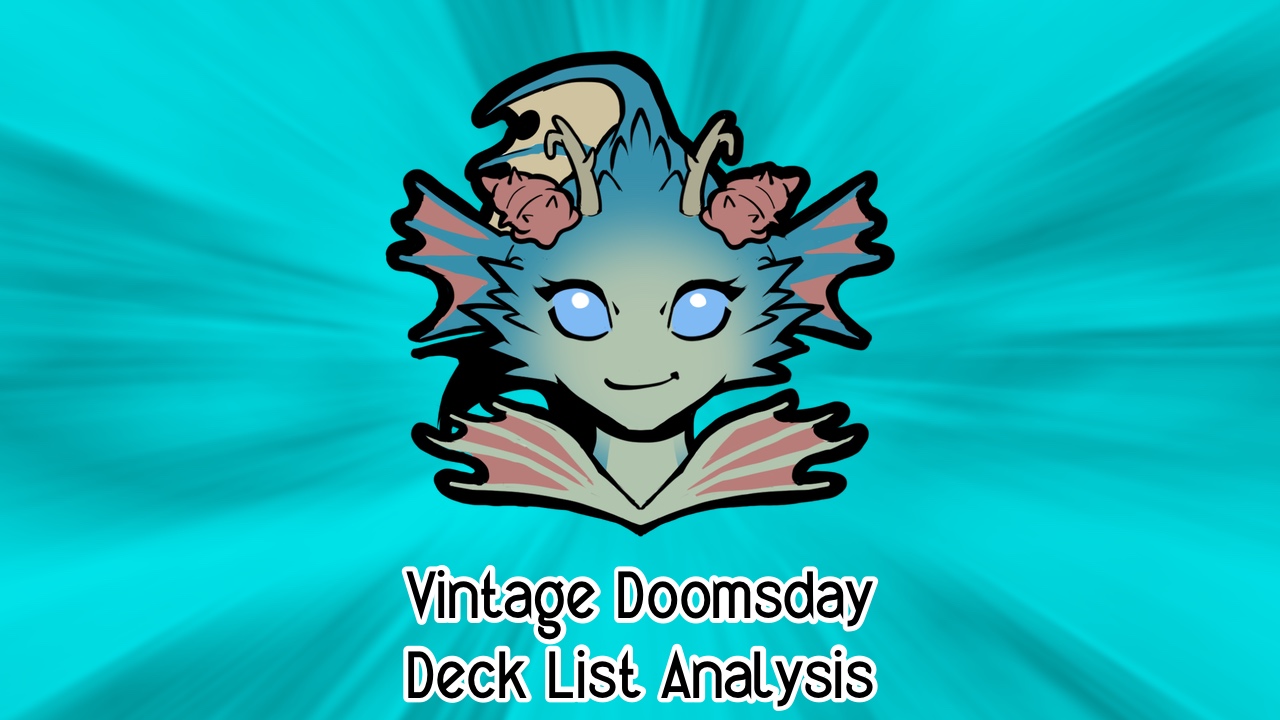 Vintage Doomsday Deck List Analysis for 2023.11.12
The Eternal Weekends approach. Are you ready?
Saturday Challenge
Sunday Challenge
League
Core and Differences
Main Core: 53 cards Side Core: 3 cards
Core
ecobaronen - 31st Place Differences
SingPanMan - 19th Place Differences
Tsubasa_Cat - 31st Place Differences
Maxtortion - 5-0 Differences
Total Differences
Thoughts
Pretty weak showing this week for Doomsday. The Lurrus decks are out in full force, with variants ranging to Blue-White builds with Lavinia – not a great card for Doomsday. Jewel Shoppes is also quite high. Now, Jewel Shoppes is a good matchup for Doomsday. However. It is very similar to Oops in that while it is in general a good matchup, the deck can just do its thing very efficiently and Doomsday doesn't get there. I'd put Dredge in this pile as well.
Lurrus Saga is similar to the CounterVine matchup: Disruption plus Clock equals bad time for Doomsday.
So, this puts us in the situation we have right now where people are shuffling sideboards around trying to find what hits best.
My gut feeling right now is not many people are going to be registering Doomsday for Eternal Weekend, and those that do are going to be praying for RNG to help with the Matchup Lottery.
---
If you enjoyed this article, consider supporting me on Patreon. Or how about a tip via Paypal? You can even sign up with ManaTraders using my link to give me some bonus credit. Got an Amazon Prime subscription? You can give me a free sub on Twitch!
Best of luck to everyone playing this weekend!
Remember: Always Be Casting Doomsday.
And thanks! I love you.