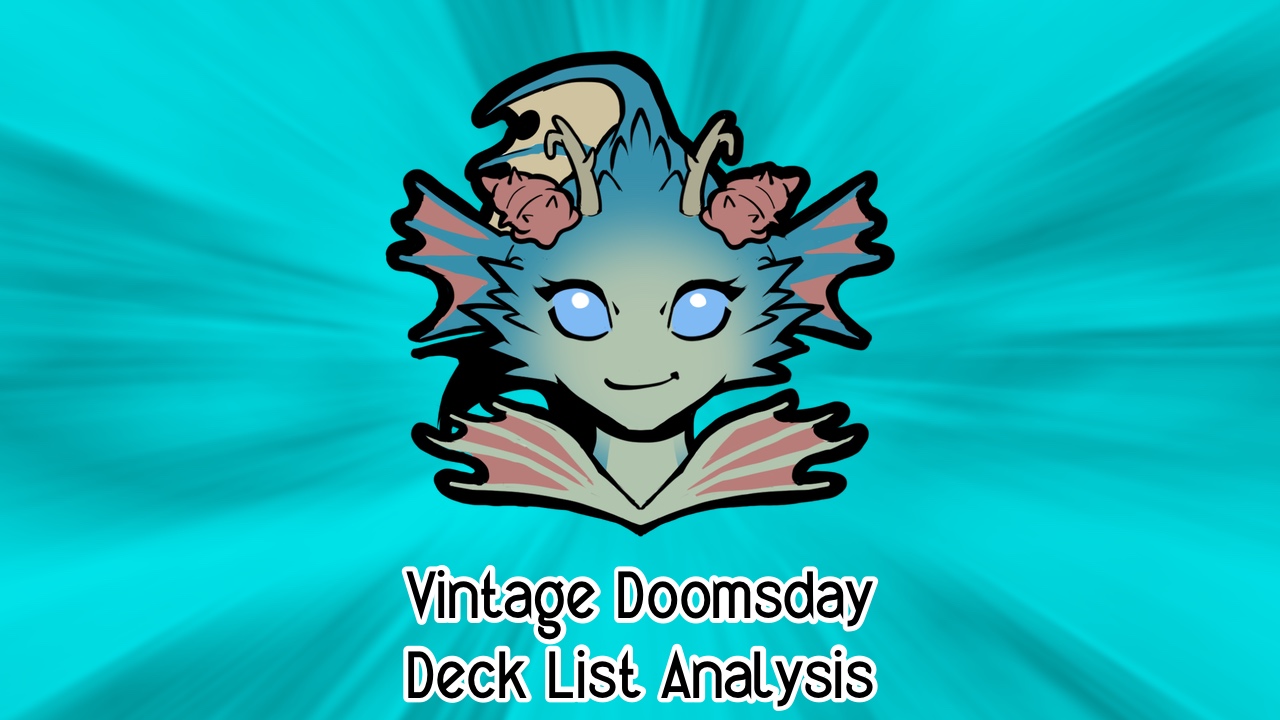 Vintage Doomsday Deck List Analysis for 2023.11.05
Three Street Wraiths? In this meta? With all these Lurrus decks?
Saturday Challenge
Sunday Challenge
League
Core and Differences
Main Core: 53 cards Side Core: 3 cards

Core
ecobaronen - 4th Place Differences
discoverN - 10th Place Differences
JUJUBEAN__2004 - 9th Place Differences
ecobaronen - 15th Place Differences
Maxtortion - 5-0 Differences
Total Differences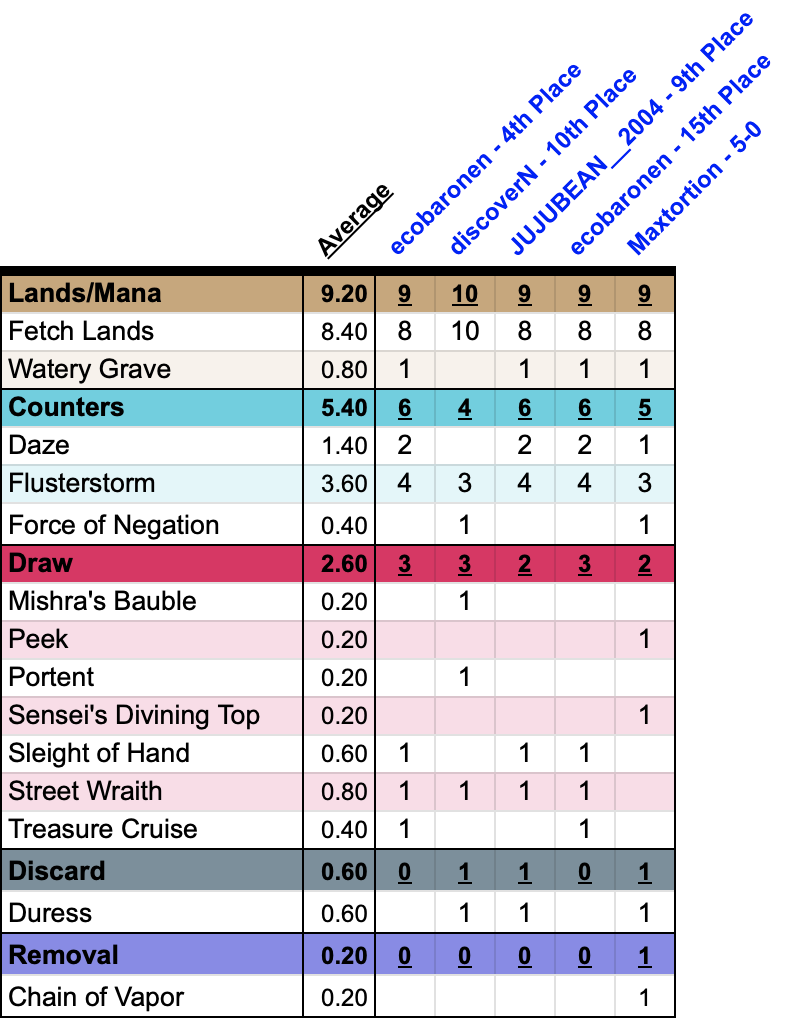 Thoughts
Three Street Wraiths in one list and three copies of Leyline of the Void amongst all five lists. It's a wild time. Even if Bazaar decks make a big comeback, there may be something to learn from these times.
Dauthi Voidwalker maybe? I like Maxtortion's list which is clearly trying to do things and see what sticks. I'm not sure pivoting to the beatdown plan is where Doomsday wants to be – and I might be wrong in even suggesting that's the idea. We live in a time where the most powerful cards in Magic are creatures. This is not what a lot of us older folk are used to, and this stubbornness can lead to game losses and match losses.
---
If you enjoyed this article, consider supporting me on Patreon. Or how about a tip via Paypal? You can even sign up with ManaTraders using my link to give me some bonus credit. Got an Amazon Prime subscription? You can give me a free sub on Twitch!
Best of luck to everyone playing this weekend!
Remember: Always Be Casting Doomsday.
And thanks! I love you.