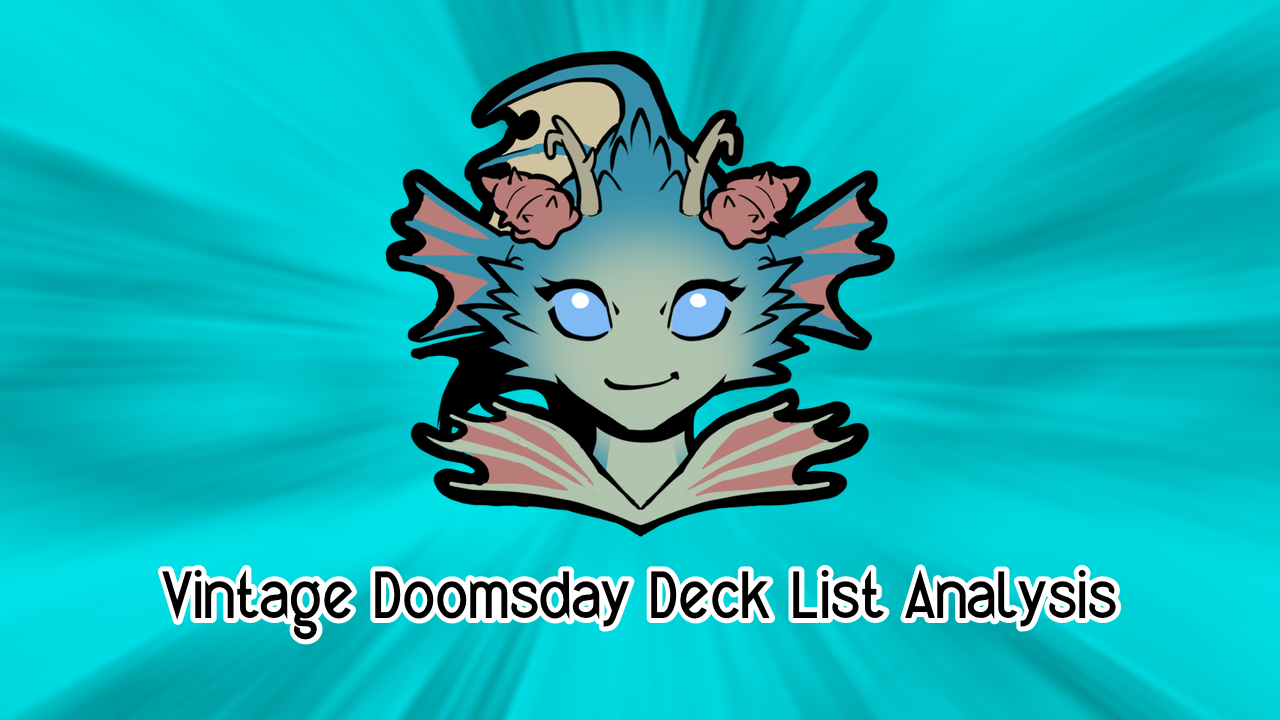 Vintage Doomsday Deck List Analysis for 2022.09.24-25
Three lists! Numbers are up!
Saturday Challenge
Sunday Challenge
League
Core and Differences
Core
discoverN (31st Place) Differences
Tsubasa_Cat (24th Place) Differences
SingPanMan (5-0) Differences
Total Differences
Thoughts
Main Core: 58 cards Side Core: 11 cards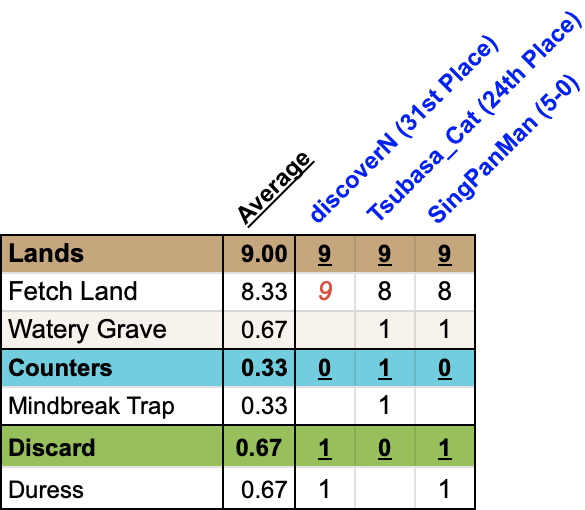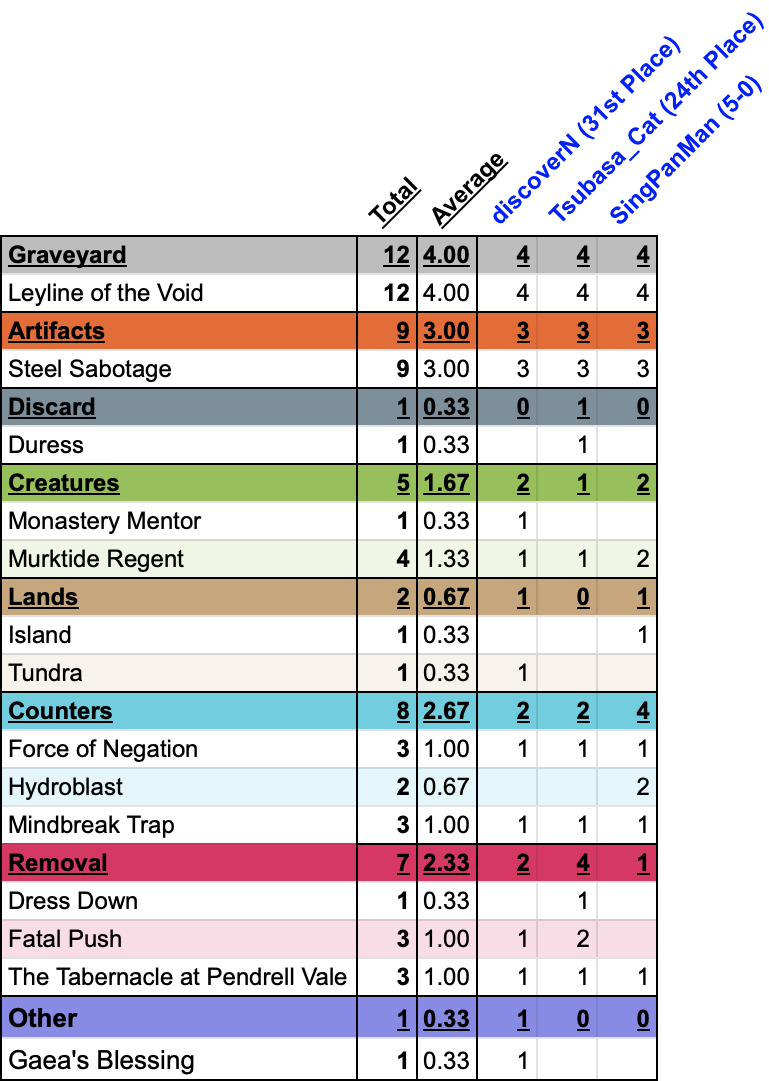 Things have not been well for Doomsday. Sunday, discoverN was on Grixis Breach. With all the various things your opponent can do, it gets harder to build piles preventing them. This explains Duress in discoverN's main deck. We have to be a bit proactive. I'm so tired of the surprises that I'm about to start playing Peek again to get more information. Nothing else is particularly new. Everyone is still on Fatal Push. I would guess in a week or two we'll see Doomsday numbers start to pick up and we'll have a large success in some tournament. That's been the cycle for the past few months.
---
If you enjoyed this article, consider supporting me on Patreon. Or how about a tip via Paypal? You can even sign up with ManaTraders using my link to give me some bonus credit. Got an Amazon Prime subscription? You can give me a free sub on Twitch!
Best of luck to everyone playing this weekend!
Remember: Always Be Casting Doomsday.
And thanks! I love you.