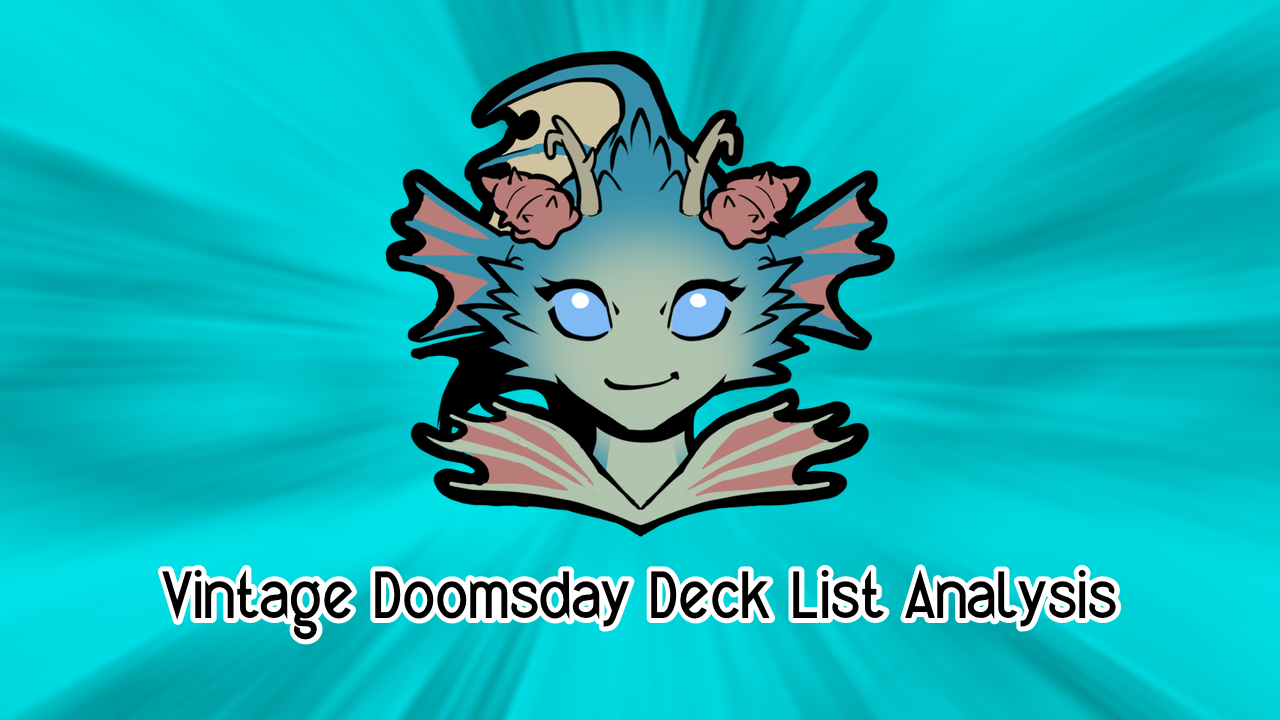 Vintage Doomsday Deck List Analysis for 2022.04.23-24
Only three lists this week, but goodness are they ever different.
Saturday Challenge
Sunday Challenge
League
Core and Differences
Core
hogpog_98 (10th Place) Differences
revenantkioku (13th Place) Differences
TakeYourT1me (5-0) Differences
Total Differences
Thoughts
Main Core: 52 cards Side Core: 8 cards
While the manabase and counters show nothing new, I continue to try to live without Necropotence and Dig Through Time. No Dig may be a mistake, but I'm not missing Necro at all. hogpog_98's choice of double Cling to Dust is interesting, especially if we see a rise in Breach decks. I don't know if I'd go to two copies, but one is tasty. Hope of Ghirapur has continued to impress. I even won a mirror match thanks tot the damage it dealt.

I wasn't impressed with Hydroblast, but perhaps it was just my matchups. I'm not sure how I feel about the Leyline of the Void/Surgical Extraction split hogpog_98 played. On the one hand, Bazaar decks haven't felt very present, and Surgical helps more against Hogaak than Dredge. It also feels better against Breach. We can also always Dark Ritual out a Leyline in desperate times. It's something that I'd consider trying.
---
If you enjoy these articles, consider supporting me on Patreon. Or how about a tip via Paypal? You can even sign up with ManaTraders using my link to give me some bonus credit.
Best of luck to everyone playing this weekend!
And thanks! I love you.