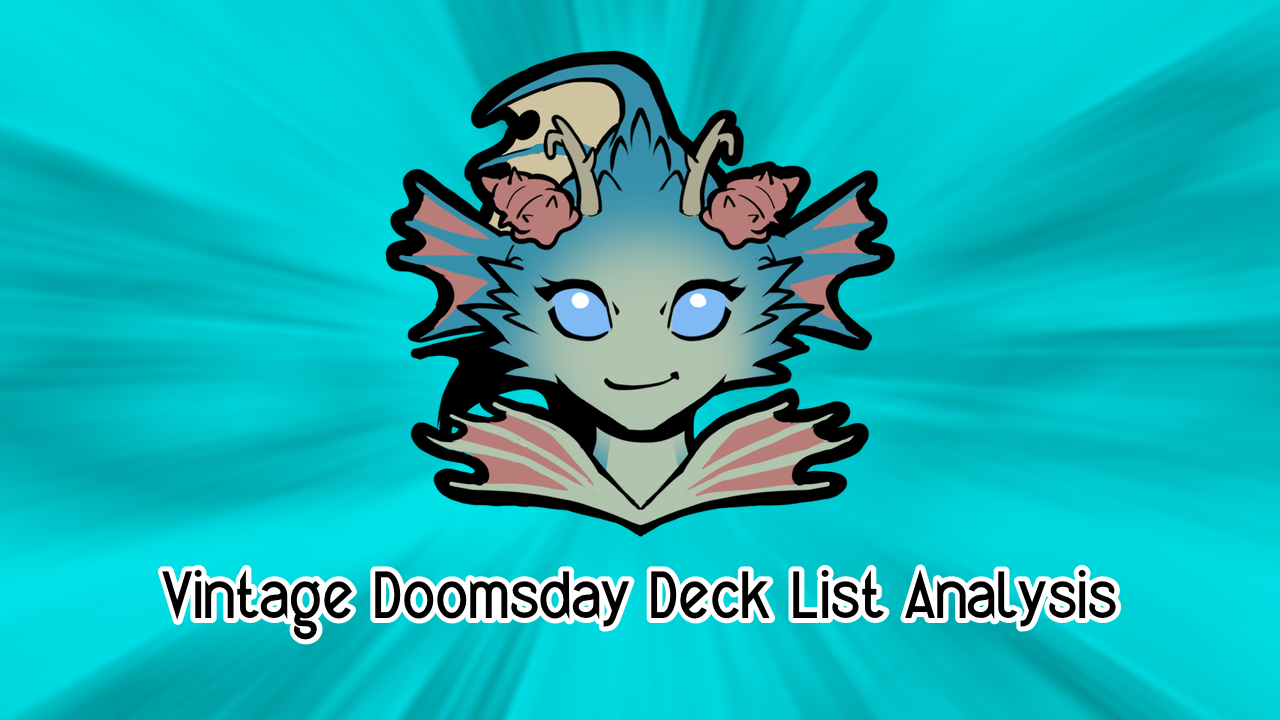 Vintage Doomsday Deck List Analysis for 2022.02.06-07
Tinker, Aggro Shops, Hogaak and 4C DRS were the most played decks this weekend.
As long as Tinker remains the top deck, Doomsday is going to have to look towards speed and disruption while trying to respect the remaining decks in the format.
Saturday Challenge
Qualifier
Preliminaries
League
Core and Differences
Core
MaxMagicer (2nd Place) Differences
Vertyx_ (15th Place) Differences
duke12 (31st Place) Differences
Bullwinkkle6705 (21st Place) Differences
ConnorM426 (3-1) Differences
Vertyx_ (5-0) Differences
Total Differences
Thoughts
The main differences are really slim this week, and the sides are almost identical as well.

Merchant Scroll showing up again tells me that players are wanting to find Force of Will to resolve Doomsday or trying to get more card advantage with Ancestral Recall. While our targets are slim, taking a turn to find what we need might be helpful. Then again, we see this in a Preliminary and 31st place list. My money is on a cantrip being a better use of the slot.
Main discard also seems like a solid choice if we are dealing with a high number of blue decks, plus it can always take a sphere-effect from Shops. Assuming we get to make a turn one play.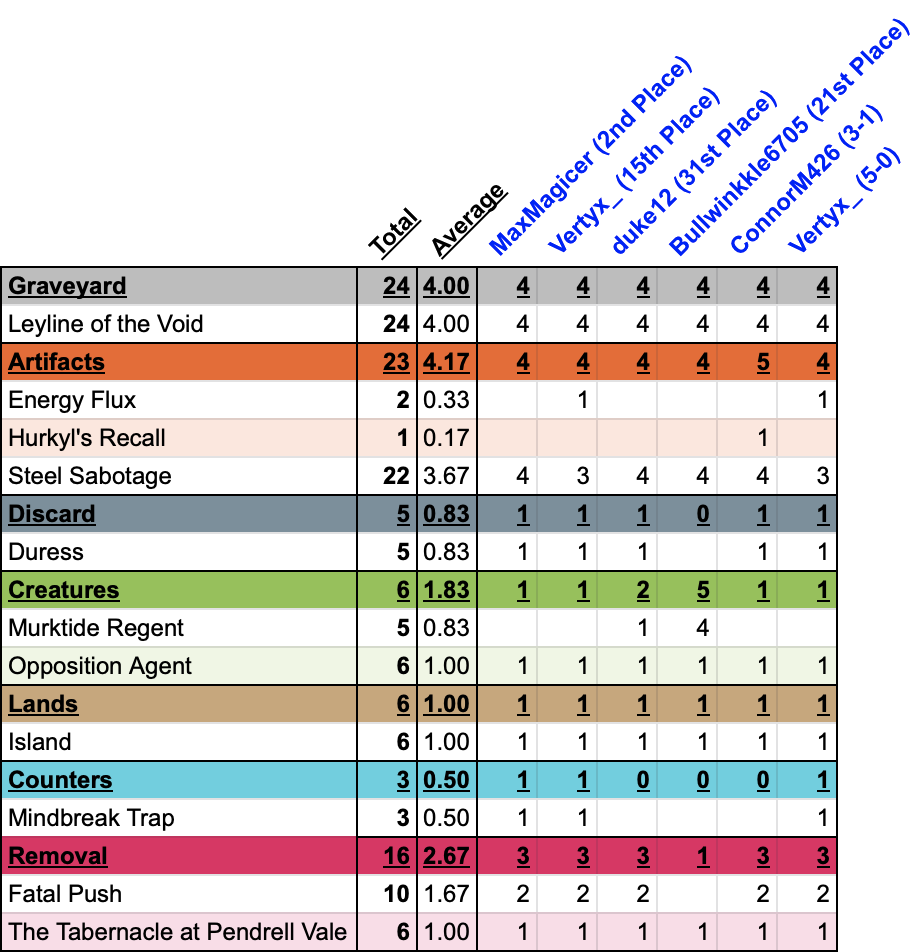 Legacy players have been trying a more tempo build of Doomsday that plays Murktide Regent in the main. It's become a common one-of in Vintage sides, but Bullwinkkle6705 decided to put in a play-set to juke matchups. Against non-Pyroblast decks, it is a fearsome clock, but I worry there are too many Pyroblasts out there to make it effective enough.
I'm feeling it may be time to go back to two copies of Opposition Agent to make sure we are putting out threats at every possible moment to tax these Tinker decks.
---
If you enjoy these articles, consider supporting me on Patreon. Or how about a tip via Paypal? You can even sign up with ManaTraders using my link to give me some bonus credit.
Best of luck to everyone playing this weekend!
And thanks! I love you.